About ACM Design
Welcome to ACM Design: Working Together to Create Your Dream Home
At ACM Design, we believe that designing a home is about more than just drawing up a set of blueprints. It's about creating a place that reflects your sense of beauty and style and that accommodates the way you live.
Collaboration is at the Heart of What We do
Building a great home starts with building strong relationships. Our strength lies in our ability to listen and communicate effectively with you from the very beginning, being receptive and responsive to your thoughts and ideas. We then call upon our creativity and expertise to translate that knowledge into a design that resonates what home means to you.
Every client brings a unique perspective with their thoughts, needs, and dreams for their home. The more you share, the better the process . . . and the final product. By working collaboratively, we embark on an experiential journey that is particular and rare, and a whole lot of fun! Don't just take our word for it, check out these testimonials from happy clients.
At ACM Design, we'll never leave you at the doorstep. Our dedicated team of experienced architects and designers will be by your side, and on your side, throughout the entire process of designing and building or renovating your home in Western North Carolina and Upstate South Carolina.
Get in Touch With Us
Please take a few moments to browse our Portfolio for design ideas, look over these FAQs, and contact us so we can connect to learn more about your dream home ideas and answer your questions.
FAQs
Whether designing and building a new home, renovating an existing home, or simply updating rooms, most people need the help of qualified professionals to get the job done right. The process is certainly exciting, but working through all of the details can be intimidating.
We encourage our clients to begin the process by asking questions, not only about their project but also about ACM Design. Below, we've listed some of the Frequently Asked Questions from potential clients to put your mind at ease as you consider the next steps.
Q: What should I expect from ACM Design?
A:
Our primary responsibility is to serve as your advocate throughout your project. Our focus is client driven and process oriented to enrich creativity and collaboration. A few ways we serve our clients:
Listen well and involve our clients in the creative process.
Focus on client priorities and needs, not our own directives.
Find creative ways to negotiate design solutions when client partners may have conflicting ideas.
Balance design ideas with budget parameters.
Prepare thorough and accurate construction documents.
Establish a supportive and cohesive team for your project by working collaboratively with the client, the builder, and other design professionals.
Q: Who will make up my project team?
A:
At ACM Design, we are small by design. Led by Amy Conner-Murphy, our design team is comprised of a handful of talented individuals who have a history of working together successfully on custom home projects. By limiting the number of projects we commit to each year, we can focus on giving each client and each home the attention they deserve. It is truly a creative and collaborative process to make a house a home.
Q: What type of services does ACM Design provide?
A:
At ACM Design, our goal is to provide services that meet the specific needs of our clients. We specialize in integrated design services, including architecture, interior design and outdoor living design, for custom home projects, both new homes and renovations. We like working with clients seeking a cohesive design approach. We incorporate appropriate sustainable design concepts and materials for each of our projects.
Q: How are fees determined?
A:
Our fees are based upon the scope of work and the level of service that is requested by the client. Typically, fees are quoted as follows:
For new construction projects, Design and Construction Documents are quoted as a fixed fee. This fee is based upon a percentage of an initial, realistic construction budget (see Process Q/A below). Each phase of work is assigned a specific portion of the total fee.
For renovation projects, Design and Construction Documents are billed at an hourly rate. Our proposal will include an estimate of hours for a defined scope of work.
Construction phase services are billed at an hourly rate.
Architectural design consulting services are billed at an hourly rate.
Interior Design is quoted at an hourly rate or as a fixed fee depending upon the scope of work.
Q: What is the process for establishing a scope of work and associated fees?
A:
At ACM Design, we have developed specialized low commitment consultations (LCC) that allow both client and design professional to establish realistic expectations for design and budget at the beginning of a project. This process demonstrates to potential clients that we are looking after their best interests, even before asking them to commit to our team for their entire project. Below are the first steps to our process:
Initial phone call or brief meeting
Discussion of client priorities and needs
Review of Service Level packages and options
For new home projects, we offer a low commitment consultation (New Home LCC) which establishes the project program, e.g. rooms, room sizes, and overall square footage, based upon client input and site topography. This information is then used to prepare a preliminary and realistic project budget based upon the information gathered at this stage. By making a small investment in this New Home LCC, it allows you to understand the parameters and complexities of your home project and to confirm the right balance between design and budget, prior to committing to the entire project. It includes the following steps:
Client completion of our Residential Architecture Questionnaire for New Homes
ACM Design preparation of proprietary Project Projection Summary
ACM Design submittal of proposal for appropriate service level package, e.g. Core, Classic or Premium
Contract based upon approved proposal
For renovation projects, we offer a low commitment consultation (On-Site Consultation LCC) that includes a site meeting at the property being renovated for the purpose of evaluating the existing conditions and brainstorming about possible design options. By making a small investment in this On-Site Consultation LCC, it allows you to understand the design intricacies and possibilities of your home renovation project and to confirm the right balance between design and budget, prior to committing to the entire project. It includes the following steps:
Client completion of our Residential Architecture Questionnaire for Renovations
ACM Design submittal of proposal and scope of work document
Contract based upon approved proposal
Q: Once we have committed to work with ACM Design, what are the steps for a design and construction project?
Q: What is the value of working with the ACM Design team?
A:
Our clients often say that the key to their successful project was having a qualified team with a strong leader to be their guide through the entire design and construction process. Here are a few specific reasons why:
Low commitment consultation (LCC) options to help establish a project baseline for your specific project so that expectations for design options and construction budgets are managed from the beginning and before committing to the full project.
Client-driven collaborative design process
Thorough construction documents — With a complete set of plans by ACM Design, the Builder can provide a cost estimate based upon known expectations. When an Owner has taken the time to plan carefully during the design phase and the Builder knows at the start what will be built, costly delays and change orders during construction are minimized.
Perhaps the most obvious value lies in the design team's ability to provide the design aesthetic you are searching for by creating a well-functioning home with visually pleasing character and style that stands the test of time. Ultimately, the value of your property is enhanced by an appropriate architectural design, improved functionality and high-quality detailing provided by ACM Design.
Testimonials
We listen to our clients and here's what they say:
"ACM Design provided us a complete package from conceptual sketches to overall development of the home design to material selections to construction drawings to working out the detail of an awesome color palette. Amy excelled at making sure that the details enhanced the overall design.
Starting with our vision she designed our home to fit and match to the dynamics of the site. Amy proposed an integrated design of both in interior and exterior concepts with the goal of creating a unified style and ambiance. During the design process, she offered design strategies, led our visits to showrooms and provided online sources to finalize selections and confirm pricing.
It was our plan to obtain firm pricing, so Amy developed the construction drawings and project manual that was used during the bid process and ultimately led to our contractor selection. After the bids were submitted she took us thru an optimization process to balance scope with budget.
Amy coordinated the design with architectural detailing, materials, finishes, millwork, casings, lighting, fixtures, hardware, and accessories. When changes were made during construction, she was there to make it happen seamlessly.
We need to say a special word about color balance. Amy's sense of color is amazing. The one question that most people ask is: How did you get all those pieces and colors to be seamless? The answer is simple: Amy.
When you start to build a house, you think it is will be easy, and then you find out that you are building a puzzle with 10,000 pieces. Amy is a master puzzle builder."
"My husband and I chose Amy Conner-Murphy to design our new home in the Asheville, North Carolina area from among a number of well-credentialed architects. Amy has proven herself to be an exceptionally talented architect and as our home nears completion we could not be happier. Our rapport with Amy was immediate and she quickly distinguished herself as someone with imagination, skill and flexibility. We also greatly benefited from Amy's network of building professionals and with her help were able to quickly assemble our construction team including our builder, landscape architect and key vendors. Amy has encouraged a two-way dialogue throughout the design phase emphasizing that in this partnership our questions, ideas and uncertainties are a welcome and expected part of the process. Amy designed exterior and interior spaces that have transformed our new house into an invitingly comfortable family home; one that feels as if it has existed for years, nestled into the surrounding mountain landscape, with interior warmth and charm. Our intent as empty nesters has been to downsize by having rooms function for multiple purposes, such as guest bedrooms that also serve as home offices and a dining nook for two that can expand into the adjacent open space living room for larger gatherings. We wanted to create spaces that could easily accommodate friends and family while retaining an intimate coziness for just the two of us. With Amy's skill and dedication we feel that we are realizing that vision. We thank Amy for making the entire process surprisingly easy and fun."
"Amy and her team were the consummate professionals to have design our vacation/ future retirement home. My husband and I interviewed other architects but I knew instantly upon meeting Amy that she would be the right one for us! She was extremely thorough in asking us the right questions and most importantly listening to our answers. Together we designed a home that we are thrilled with and that is extremely warm and inviting. She is extremely attentive to details and has an incredible ability to create the right feel and flow to space. There are many architects who create beautiful buildings but Amy and her team really created a home. She helped with nearly all of our finishes and created wonderful palettes from which we could choose. Our project was done from a long distance away and Amy maximized our time together. She was organized and prepared for and kept us on track at every meeting! Vendors and builders have great respect for her which made the entire process stress-free."
"My husband and I invited Amy Conner-Murphy to assist us in refreshing our home prior to beginning our retirement years. Having lived in our home for twenty years we wanted Amy's guidance and expertise in making needed upgrades and improvements to our existing home. Amy offered assistance with our interior and exterior spaces. While our home is a modest one, we longed to bring beauty, function and comfort to our "nest" so that we and others could enjoy our home as a warm and welcoming space. Amy understood our goals completely; gently and patiently giving guidance as we needed it in decisions great and small. We are pleased with the transformation that has occurred within our home and are delighted to have had Amy to show us the way. Daily we enjoy the beauty that surrounds us. Amy Conner-Murphy is a creative, talented and gifted 'beauty maker'."
"We so enjoy the house and offer a very heartfelt thank you for all you've done. We look forward to a continued friendship."
"We had a week here for the first time in a long time. We can only thank you so much.  The home captures us anew each time we are here."
"In early conversations we were impressed with Amy's experience in commercial and residential architecture. What really sold us were her intelligent questions and early renditions based on our input. We could not be happier with the final result. ACM Design translated our preferences into a warm and comfortable home that takes full advantage of the location, combining indoor and outdoor living areas."
"We chose Amy because of her professionalism, her ability to communicate her ideas to us in a way that made sense and her ability to understand what we were trying to accomplish. Simply put, she got it."
"Building a house can be a stressful experience particularly when your new home is 700 miles away. Working with Amy took all the stress and worries out of the process. The time spent in the design process was impressive with Amy making sure she knew what we liked but spending equal time understanding what we didn't like. Our schedule didn't allow us to spend much time at the job but the weekly site visit updates made us feel like we were there!
A few times we panicked during the selections process, thinking we missed something or made a bad materials choice, but Amy was calm and reassuring, drawing from the list of things we liked and didn't like, always leading us in making the right decision. Amy and team made building a home remotely a wonderful experience. Elaine and I highly recommend her and we would work with her in an instant if we were to build again."
"Amy became an immediate friend as she explored my dreams, shared laughs, was firm but patient and realistic when I headed off on tangents. She guided me through an incredible journey."
"We built this home to nurture us. And we love parties . . . it's very well laid out for entertainment.  We had the "dream team" and that's why we got the best result. It was such a pleasure to work with all of them."
We value our professional working relationships:
"I've worked with Amy since 2004 on multiple projects. Amy approaches every project with a collaborative effort and always has the clients' best interest in mind. She is creative, detailed, thorough and is always striving to make the project better. I highly recommend Amy as a talented Architect."
"We are custom home builders who have been building in Western North Carolina for over 20 years and we have worked with many architects in the area. It's been our privilege to work with ACM design multiple times in the last few years, and they have quickly become one of our favorite architecture firms. Not only are their designs well thought out and beautifully done, but ACM makes it easy and enjoyable to build from their plans. The attention to detail and superb organization of ACM's construction drawings are one of the things that impress us most, as builders. ACM's team is personable and intelligent and they get our highest recommendation."
"Over the past several years I've had the privilege of working on several custom residential projects designed by Amy Conner-Murphy. During that time I've had the opportunity to witness first-hand her working process and the end results.
Amy engages clients throughout the design and construction process integrating their desires and needs with the disciplines of durability, sustainability, and a sense of luxury. Her expertise in construction methods, material application, and spatial relations creates exterior and interior environments of the highest design integrity.
She is articulate, thorough, and a leader that fosters collaboration among all members of the design/build team. Amy Conner-Murphy has earned my utmost respect and recommendation as an architect at the top of her field."
"Since 2005 I have worked on multiple projects with Amy and the staff of ACM Design. I have found her to be in tune with the client's vision, designing within budget and other worldly constraints, and always coming up with solutions that feel right. She is a good listener and collaborator. Amy and her staff have always been a pleasure to work for. I recommend her highly."
"The most qualified and professional architects we have ever worked with, ACM has a great eye for design and an ability to work with any situation presented to her. ACM is always open to new ideas and willing to listen to other perspectives. Very detailed construction and design oriented company. We hope to work with this company for many years to come."
"Amy's clear talent for creative design is complimented by her professional manner and friendly personality. I have greatly enjoyed working with Amy on recent projects and would highly recommend her to prospective clients as an inspired and skillful architect."
"ACM Design is known for their professionalism and versatility in design and architecture, seamlessly delivering beyond each client's expectations. Amy Conner-Murphy is conscientious, creative and delightful to work with. We highly recommend ACM Design for the most discerning clientele."
Meet the ACM Design Team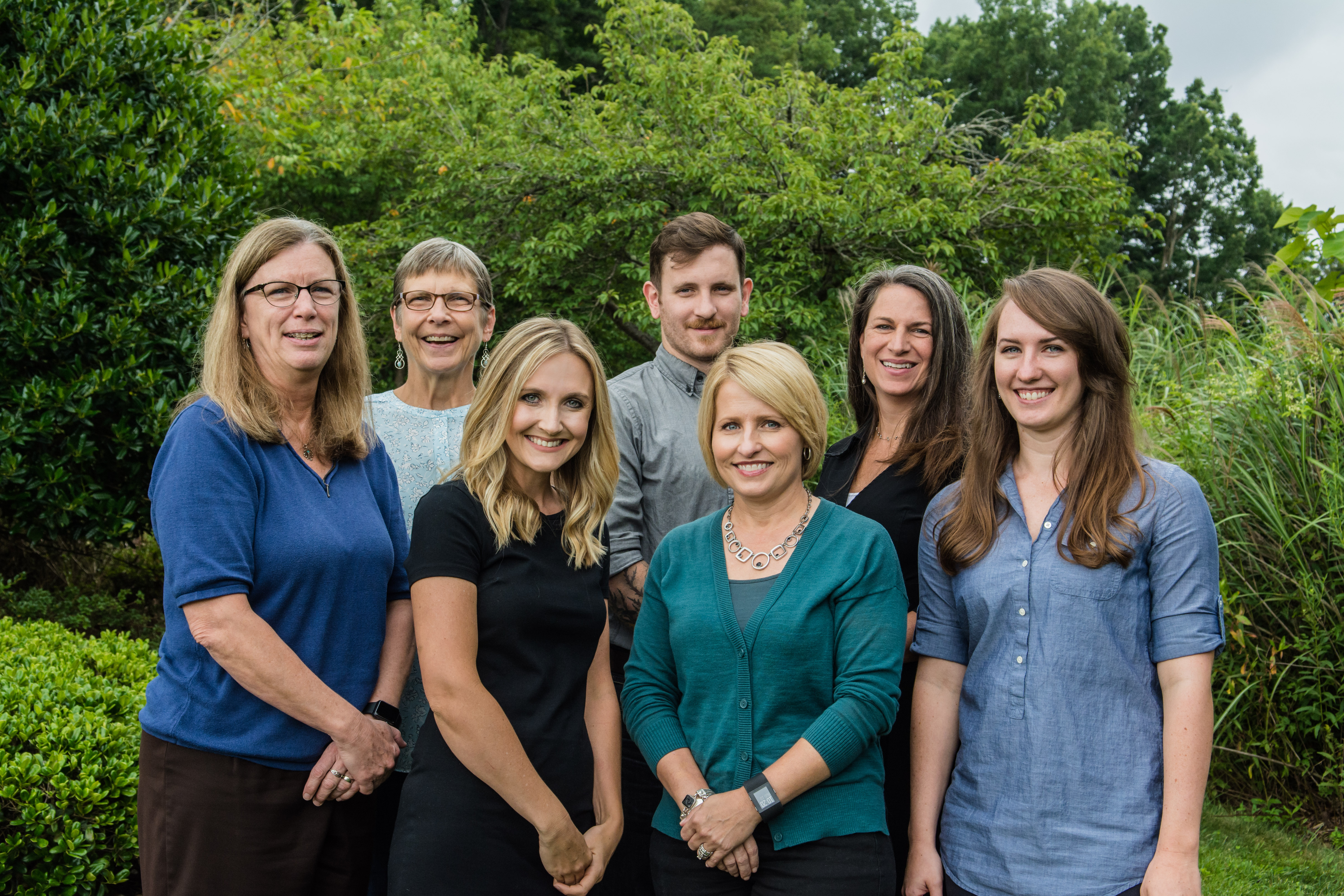 ACM Design is a small, collaborative design firm that specializes in custom residential design. By integrating the disciplines of architecture, interior design and outdoor living design for new custom home design and renovations, we focus on creating an overall vision of home that reflects the individual personalities and priorities of the families we serve.
We have had the privilege of working with clients from all over the country who have chosen to make a home here in the beautiful mountains of Western North Carolina. Over the years, our client base has expanded to serve families in other areas of North Carolina, upstate South Carolina and East Tennessee, all from our Asheville studio.
For any successful project, collaboration is the key. Our studio is comprised of a small team of talented individuals, each bringing a particular expertise and knowledge to every home project. Simply put, our goal is to create well-designed homes that are comfortable and beautiful spaces in which to live — timeless homes balanced with quality, longevity and environmental sensitivity.
Amy Conner-Murphy, AIA – Principal Architect and Designer:
Founder Amy Conner-Murphy, began ACM Design over a decade ago after relocating to Asheville with her family.
Architecture had always provided inspiration for Amy, but focus on work that was more personal in nature held even greater meaning.  After many years of nurturing the idea of designing homes that created that sense of place and belonging that she longed for herself, Amy made the move to do just that.
Drawing from her background with notable corporate and commercial architecture firms in Charlotte, NC and Dallas, TX, she began this small architectural studio with a challenging first project — to design a comfortable home with a limited budget for her own growing family.  In addition to design, she was on site every day managing the construction, and on occasion wielding her own hammer.
Since those early days, Amy has assembled a team of like-minded professionals, committed to excellence in design, quality, integrity, service and the ideal of creating home.
When not designing homes, Amy enjoys traveling with husband, Steve and visiting daughters, Rebecca and Julia, who are both college students.  She nurtures her creative side by gardening, watercolor painting, and soul collage and keeps herself strong by running and biking.  Amy has served on the Board for AIA Asheville, as well as on the Education Committees of AIA North Carolina and Asheville Homebuilders Association.
Registration:
Registered Architect, North Carolina – Active
Registered Architect, South Carolina – Active
Educational Background:
Bachelor of Architecture, Auburn University
Study Abroad Program, School of Architecture, Auburn University
Professional Associations:
American Institute of Architects – AIA
AIA Board Member, 2012-2016
AIA Board of Directors, Treasurer 2013-2014
AIA Board CRAN Director, 2015-2016
National Council of Architectural Registration Boards
Asheville Homebuilders Association, Foundation Sponsor, Education Committee
Reid deJarnette Wood - Project Architect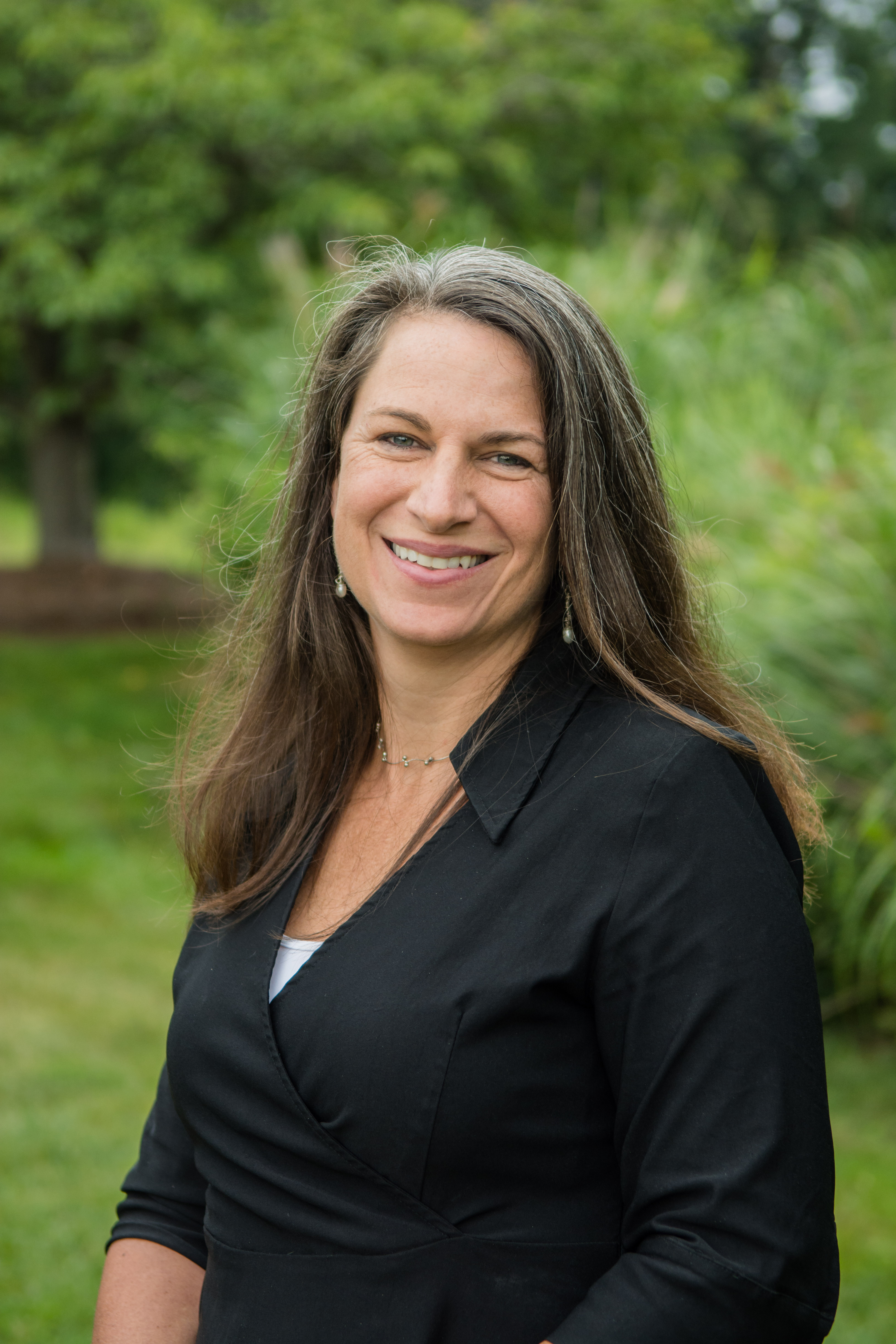 Reid grew up in Atlanta, GA, spending her summers in Western North Carolina.  She attended Washington University in St. Louis where she graduated from the School of Architecture.  She returned to Atlanta in 1994 and studied at Georgia Institute of Technology, earning her Masters Degree in Architecture.
After working at a high end residential firm in Atlanta for a few years after graduation, Reid was drawn to the West.  In 1998 she moved to Ketchum, Idaho to work with a residential architecture firm specializing in healthy and sustainable building.
After several years, Reid returned to her southern roots and settled in Western North Carolina.  She has continued to focus her career on residential architecture, but has also worked on a variety of projects including churches, commercial buildings, and single- and multi-family homes.  Reid is a LEED Accredited Professional with extensive experience with projects that utilize alternative, healthy, and environmentally sensitive building materials.  Her eighteen-plus years of experience has provided her with expertise in several computer drafting programs for the production of construction documents and three-dimensional building studies.
When Reid is not practicing architecture, she enjoys hiking the mountain trails with her husband and 3 dogs.  She is an avid traveler, seeking destinations both far away and close to home.  She also finds contentment playing in her garden in the spring and fall and donating her time to several local civic organizations.
Miles Smith – Project Designer:
Growing up in rural Western North Carolina, Miles spent a large amount of his time on construction sites with his father, working in roles from finish carpentry to managing HVAC projects. This, coupled with early experiences at Penland School of Craft provided a key foundation upon which a passion for architectural design would later flourish.
After completing his undergraduate at Appalachian State University, Miles went on to pursue his Masters of Architecture at Boston Architectural College. While in Boston, he worked at historical KMW Architects on numerous international and domestic institutional projects. After continuing to work with numerous commercial and residential firms throughout the Northeast, Miles was invited to return to his alma mater at Appalachian State University to teach courses in Interior Design, Construction Technology, and Architectural design.
Miles has most recently settled back into a professional role practicing design at ACM Design, where he hopes to make a meaningful contribution back to the local vernacular which had such an early impact on his role as a designer. He enjoys restoring vintage motorcycles, reading, and traveling with his lovely wife, Rachel.
Grace Hazen – Interior Designer:
As an Asheville native, Grace grew up exposed to the art and culture this area has to offer. She pursued an interest in design when she attended Western Carolina University and graduated at the top of her class with a Bachelor's of Science Degree in Interior Design. She gained the majority of her experience working at a residential interior design firm where she served the role of a lead interior designer and also the firm's computer drafting specialist.
Working on plan design projects quickly produced an interest in architecture, which lead to the transition to her position at ACM Design. Now she has found the perfect balance for her creative eye and technical skills. In her free time, Grace enjoys traveling, painting, and tackling her next DIY project.
Heather Radford – Marketing Specialist & Design Assistant: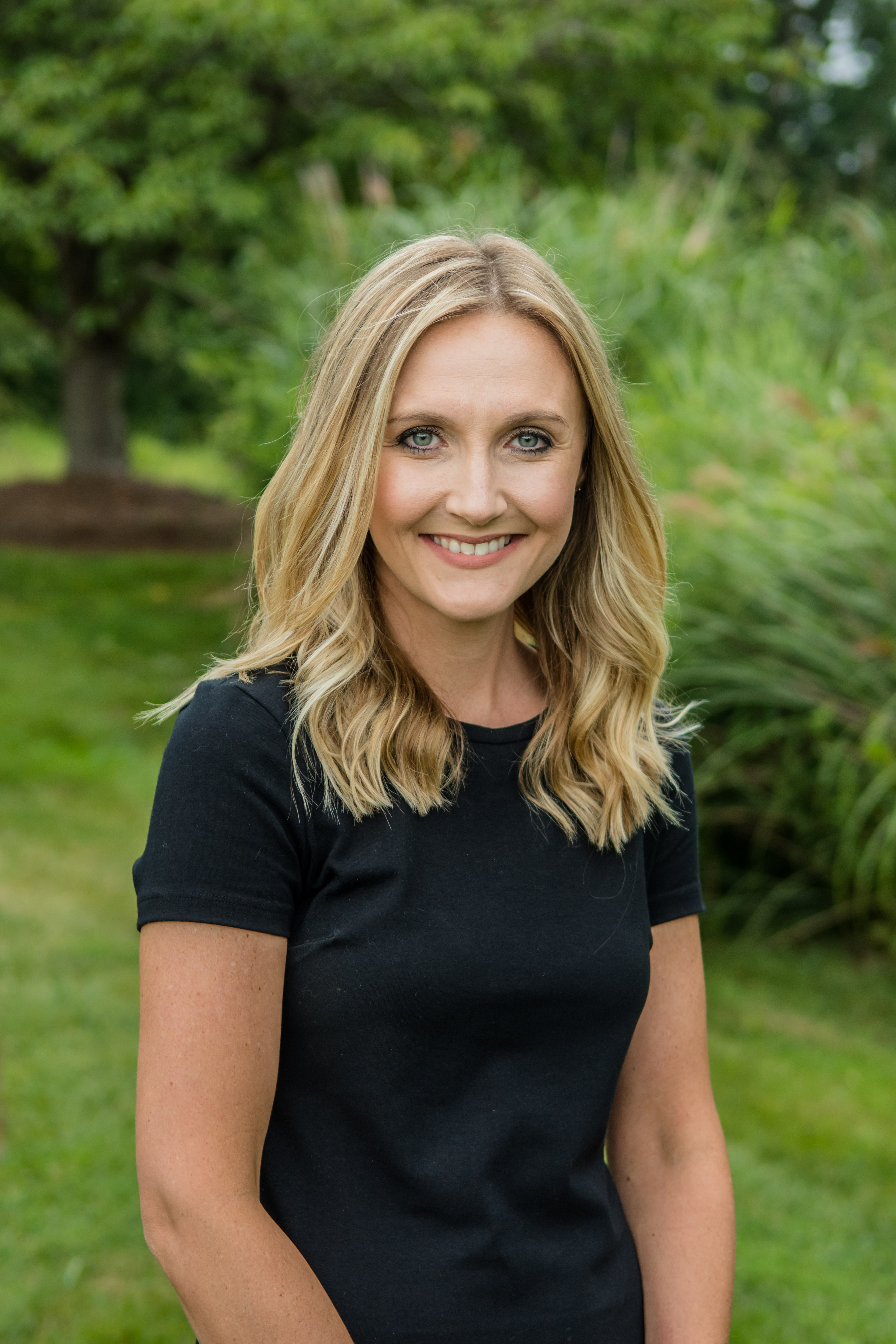 A native of Asheville, Heather Radford, graduated from TC Roberson High School and obtained a Bachelor of Science Degree in Business Administration with a concentration in Marketing from the University of NC in Asheville. She continued her post baccalaureate education at Western Carolina University, graduating with a Master of Entrepreneurship degree.
After completing her educational degrees, Heather worked for several local businesses on marketing projects, but focused the majority of her attention on growing her family, welcoming son, Kaegan, in 2008.
Since 2010, Heather has been with ACM Design as a Design Specialist and Marketing Assistant, helping the firm with a variety of creative tasks as well as growing the firm's presence in the Western North Carolina market.  With a strong eye for design herself, Heather found the perfect balance between marketing and design with ACM Design.
Margaret Harvey – Accounting Manager:
A native of Ft. Walton Beach, Florida, Margaret was educated at Troy State University. Partnering with her husband, she owned and operated a thriving restaurant in Troy, Alabama, where she managed all aspects of accounting and payroll.  She and her family relocated to Asheville 24 years ago. Margaret worked with Genova Diagnostics in their Human Resources department for 14 years before joining the team at Carolina HR Partners as Director of Administrative Services in 2004.  In addition to her role at CHRP, Margaret has worked with ACM Design since 2004 to manage the billing, bookkeeping, human resources and administrative functions for the firm.  Her expertise in these areas makes her an invaluable asset to ACM Design.
In her free time, Margaret likes to spend time with her family.  She loves animals, especially her beloved golden retriever, and time at the beach.
Claire Danielson – Management Assistant:
Before arriving in Western North Carolina in 2016, Claire grew up, lived and worked in Atlanta, GA. She attended the University of Georgia, where she majored in Art History.
Claire has had a varied career managing a travel agency, working for the national airline of Finland, selling advertising for major regional publications, and for the last 15 years, working at Portfolio Center, a post-graduate school for creatives. While at Portfolio Center, she held several positions including Career Services Director, Assistant to the President, Registrar and Admissions Director.
When not working, Claire enjoys the outdoors through hiking and gardening. She is very involved in the Local Food Movement and volunteers regularly with ASAP (Appalachian Sustainable Agriculture Project).
Our Professional Network
We have all heard the saying, "It takes a village," and this could not be more true than when designing a home. Our studio team expands to include a variety of quality professionals throughout the course of a home project, including custom home builders, general contractors, craftsmen, and residential landscape designers. Meet a few of our trusted colleagues:
Western North Carolina & Upstate South Carolina Builders
North Carolina Landscape Architects / Designers
Our Approach
At ACM Design, our approach to every architectural and interior design project is about more than simply delivering services. It's about making a difference for each family—from the way you experience your home to knowing you have invested in quality. By integrating the architecture with interior design and outdoor living design, we work with you to create a beautiful and timeless home, weaving together function and aesthetics while staying true to your vision.
We're Your Extra Set of Eyes
From the overall concept to the smallest detail, our architects and designers are advocates for our clients throughout the entire process, ensuring schedules stay on track, work is performed to specification, and the personality of your custom home shines through.
Step 1 - Design Preparation
"Getting to know you and your site"

Identify with the client. Understanding how you live or how you want to live is critical to the success of designing a home that meets your needs. Our Residential Architecture Questionnaire gives you a way to express the basics of what you need and want in your home. Sharing photos or magazine clippings that you have likely collected over the years will shed further light on your vision of home. Even the smallest detail provides us with insight.

Embrace the site. Walking the property to get the feel of the land and its natural attributes is crucial. Observe how the sun moves across the land. Pinpoint the best views. Assess form, function and accessibility to understand how the home will "fit" on the site.
Step 2 - Preliminary Design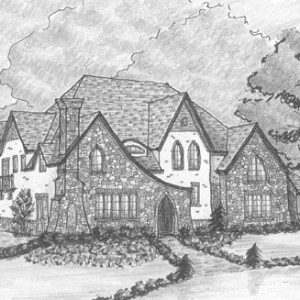 "Coming up with a great idea…Making sure the great idea works."

Think, dream, think, dream. Information is processed. Design ideas begin to take shape through a unique balance of technical analysis and creative intuition.

Create, dream, create, dream. Thought takes form through conceptual sketches illustrating how the house could work on the site, how the rooms could work together, and how the home might look from the outside. This is the time that the overall team, client and designer, shares ideas, discussing what is working and what needs to be adjusted.

Function and aesthetics. Study the conceptual design with floor plan and exterior elevation sketches. Ensure that the functionality of the spaces balance with the aesthetics of the design. Consider the landscape and how to "ground" the home.

Continue the conversation. Ongoing communication with the client ensures that the design works and stays true to the vision of home.
Step 3 - Design Development
"Bringing the great idea into reality"
Think, draw, think, draw. Expanding our drawings from floor plans and exterior elevations to building sections and details will show us the particulars of the design and construction. Finalize the overall skeleton of the home structure, from the floor to the roof.

Now you see it. Clients often begin to clearly visualize and understand the more detailed aspects of the design as it relates to how the spaces will actually "feel."
Step 4 - Architectural Interiors
"Weaving in the creature comforts"
Life on the inside. Once the architectural design of the home has been developed, the focus shifts to interior details. Once again, balance is key between function and aesthetics.

Details, details, details. We will design the interior details of the home and help you select everything, from cabinetry, to flooring and lighting, and much more. Don't be surprised if we ask you to "try out" bathtubs and door knobs to see if it "feels right."
Step 5 - Construction Documents
"Being thorough and complete"

Thorough and complete. Once the design of the home has been thoroughly developed, both inside and out, it is time to ensure that the technical drawings are thorough and complete. All of the details and specifications must be clear for construction, so that the pricing your builder prepares is accurate.
Step 6 - Construction Administration
"Making sure it all gets done right"
An extra set of eyes. Things always come up during construction…rock underground, substitutions which offer options for savings, "found" space in a corner of the attic. We are there through construction to help you manage challenges and take advantage of opportunities.

Common thread. We know the design of your home inside and out so that when changes come about, they are considered in the full perspective. Since your team expands to include the builder that will construct your home, clear communication is critical. That's why it is comforting to have ACM Design as your advocate to ensure that even the smallest details are not overlooked.