Steep Slopes: Building in the Mountains
Request your free guide: Steep Slopes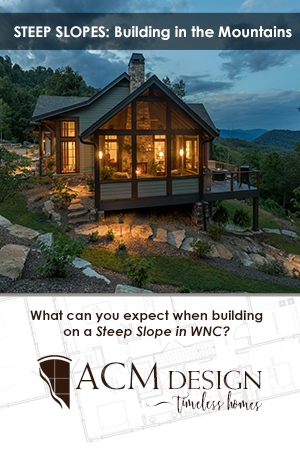 At ACM Design, we want to provide everyone with valuable information to help them with their home design project.
This guide is designed specifically for building in the mountains. It focuses helping you understand what questions to ask and what areas you should inquire about when selecting your mountain lot. In WNC, approximately 47% of Residential lots for sale can be described as steep or sloping, therefore, it's important to know how building in the mountains varies from other areas in the country.
*When requesting a free download, you agree to be added to our email marketing list. You can be removed at any point.