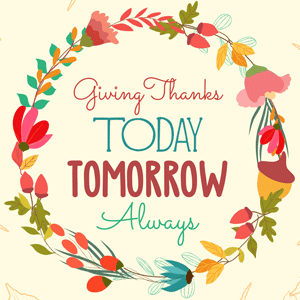 Seeing Home in a New Light
For much of my career, I have had the pleasure of designing custom homes to suit the tastes and needs of individual clients. It has been my honour to serve as their guide in defining and creating homes that provide the quality of life they desire and can be enjoyed with their family and friends.
If there is one thing all of our clients share, it is that they value the importance of their home as a place they can feel safe, secure, calm and happy. One special client reached out during the pandemic to let me know they were enjoying their home and were so thankful to be nested there. Thinking of them riding out the proverbial storm of the pandemic in the spaces we designed together warmed my heart.
Spending an abundance of time in my own home allowed me to see it in a new light. I found myself working in the garden, rearranging furniture, styling my entry, and making lists of things that I wanted to do to make our home more pleasing, more welcoming, and more functional. I was doing what I often asked clients to do, "think about how you will live in this home."
By and large, people are more interested in their home environments than ever before. After months of isolation and quarantine, where every aspect of our lives were forced to occur under one roof, how could anyone resist the urge to assess how their home works, or doesn't work, for them?
For many of us, the pandemic has changed what we need from our homes going forward. Countless companies who adopted work-from-home policies are choosing to keep them in place for some or all of their employees. This major cultural shift means that many professionals will need a dedicated work space or office in their homes, complete with sound-proofing and camera-ready backdrops. Additionally, companies who have allowed employees to work from anywhere are freeing up their teams to move to an area that matches their lifestyle instead of being tethered to corporate headquarters.
Some homeowners used the additional time in their homes to clean house and organize only to find that their current storage and organization options fall short. Those with new interests, or more time to pursue old ones, may be looking to modify their homes to make space for what brings them joy — whether that's a new workshop off of the garage, a yoga or meditation space, a craft room or a home gym. These kinds of pursuits provided respite in tough times and many now realize that they are worthy of their own space.
In addition to the individual needs of the homeowner, the pandemic has also caused a shift in how families live. We are seeing a rise in multi-generational living; families concerned for the physical and mental health and well-being of their loved ones are opting to live under one roof.
Personally, as I find myself now a member of the sandwich generation, I am in uncharted territory. Between supporting young adult daughters in the last stages of higher education and considering care options for aging parents and grandparents, I find the place in-between is both wonderful and challenging. Sometimes the answer reveals that living in the same home or on the same property can make life easier for everyone involved, but sometimes other solutions are more fitting. These decisions are certainly not to be made lightly. The important thing to me is to have the conversation.
There are family dynamics, individual feelings, and logistics to be considered. Designing a space so that someone — whether they are an elderly family member, partner, child, or dependent — who is reluctant to leave their current home can imagine a future in their new home is a unique and daunting task, one that we are privileged to undertake. How can we capture the essence of a home they've cultivated and loved for many years, if not a lifetime? How can we respect their past while promising a beautiful future? These kinds of concerns are my greatest challenge and undertaking them is my privilege.
So as Thanksgiving approaches with the opportunity to spend some quality time with family and friends, I am reminded to see things in a different light . . . with a little slower pace and a grateful heart for these precious and quiet moments. Wishing you the same.