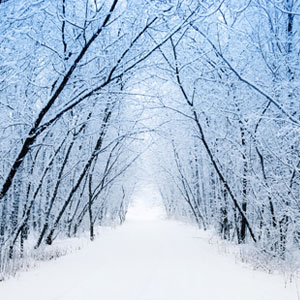 Design for All of Life's Changes
A Personal Reflection on the Gifts We Give
Although not often emphasized, design is actually about the human experience. A large part of my human experience has been my role as a mother to two wonderful daughters.
As a young person, when I thought of "home," I always pictured my great-grandmother's house. It was the place I felt safe, loved and the most like myself. When my husband Steve and I married, I began thinking about the importance of making my own home which meant something different to me than drawing up house plans. While the latter task was familiar to me from both university training and work experience, the former is a skill that I continue to hone today.
When my family first moved to Asheville in 2000, we decided to build a new home that I would design for our family. Engaging in this intimate process as both architect and client was challenging, to be sure, but it also showed me how rewarding residential design can be in a way I had never experienced before.
Fast forward to 20+ years; both of our daughters have finished college and are making homes of their own. The experience of planning for and helping to move them into their dorm rooms, college apartments, and eventually to their first homes, was an exercise in restraint for me. I wrote about this experience in "Turn, Turn, Turn." My role as an architect is to design spaces for my clients that they will love. As a mother, I understood how important it was for my daughters to have creative control and a sense of autonomy when outfitting their own spaces.
At the other end of the spectrum, and as my own life has changed, and those generations before me are maturing, I am often thinking of the practical considerations associated with aging in place. Watching the members of our family age, I see how the physical task of getting around can become more challenging. Whether you are less steady on your feet, or your eyesight isn't as clear as it once was, having fewer things to cause a fall, or that could hurt you if you do fall, becomes a safety precaution.
How accessible are everyday items? Are heavy plates in a manageable location? What lighting hue can improve visibility? What if you needed to bring in outside care, either temporarily or permanently, would they be able to navigate your home? While this is not the kind of thing we wish for, it is a process that can be made less stressful with a bit of forethought and considering all of these factors.
It may seem simple, but keeping your files in order is a gift to those who love you. If something should happen to you, they would know where to start, what you would want and how to proceed. My husband and I know from personal experience what a sad transition it can be to lose a loved one; we also know that is also quite a lot of work. You can make that daunting task a little bit easier on your loved ones by organizing your affairs, sharing that information with them and even putting together a list or guidelines about the people to contact for specific purposes and questions. These kinds of considerations can be stressful and certainly can open a myriad of emotions as you work through the clutter to get your estate in order. I find that it helps to reframe these tasks as gifts to myself and my loved ones.
This has been very top of mind for me lately, as my own parents and grandmother get older. When I think of how I will handle their affairs, I also think of how I could make it easier for our daughters to handle my own when the time comes.
The meaning of life isn't about how much stuff we have, but the memories we make along the way. In order to truly find joy, your home and outdoor spaces need to be conducive to having those kinds of gatherings and making memories. It is, after all, about love and loving the time you get to spend with friends and family in the places you live.
My husband and I are now officially empty nesters. What that will mean for our family home is still unfolding. But, having worked through this process vicariously with many of my clients, I am optimistic that the best is yet to come.