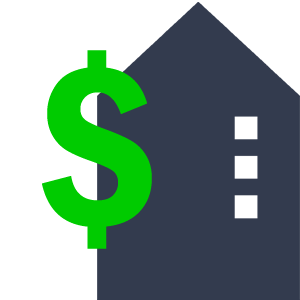 Home Building Costs
2021 saw a dramatic increase in construction prices all over the U.S. An increase in demand combined with supply chain issues and labor shortages created the perfect storm of a volatile building materials market. If the first quarters of 2022 are any indication, we are in for more of the same for the foreseeable future. Rising fuel prices are adding to the proverbial "fire" and world events suggest that the future of construction pricing will continue to be uncertain. Even with a generous budget, it has become a challenge in Western North Carolina, in particular, to build any sort of cost-reasonable housing.
While I remain hopeful that some of the supply chain issues will improve as we approach 2023, it is my responsibility to my clients to take a pragmatic approach to this ever-developing situation."


—Amy Conner-Murphy
An Issue of Availability
While increased costs are part of the issue, it isn't always as simple as paying more fixes the problem. We are contending with issues in the actual availability of products, goods and services too. Take for example one of the cabinet artisans with whom we have collaborated … they recently voiced concern about the availability of plywood for their cabinet boxes. Not only were they concerned with the wood prices themselves, but in May of 2021 the cost of plywood was almost five times as expensive (Source: Silvaris) as it was pre-pandemic. (Primarily driven by the fact that the adhesives used to fabricate the plywood itself are sourced from another country.)
One might think that the media coverage of these issues would slow down the home building and renovation industry, but it appears to have heightened interest. People continue to explore new ways of living brought about by the pandemic. Some are spending more time at home and want their houses to be more aesthetically pleasing. Others have recently gained the ability to work remotely and are taking the opportunity to build the home of their dreams in a new area. In Western North Carolina, we are seeing both.
In many ways, this is wonderful as our changing demographic has many communities newly thriving. However, this rapid growth is not without issues. There are not enough skilled artisans and subcontractors to handle this amount of work. General contractors and builders are facing challenges that many have not previously experienced from both a scheduling perspective and a cost perspective. It is increasingly challenging to run a project efficiently. As an architecture firm with many long-standing relationships with local builders, we have heard first-hand that they are all in the same situation; regardless of the particular area in Western North Carolina where they work, and to some degree, regardless of the price point.
The Uncomfortable Conversation
So, what are we to do? Our goal is always to design a home that suits our clients' needs and reflects their personal style. We have always addressed the issue of cost head-on with clients. The difference is that what was once an initial conversation during the intake process is now an ongoing conversation throughout the process–and it's going to continue for the next 16-22 months while your home is being built.
We fully understand that there is nothing more difficult than making a big decision that's based on inaccurate or unreliable information. Working as your advocate, we use our knowledge and expertise to guide you and help you make good design and financial decisions for the home that you're creating. From the very beginning, we have direct discussions about construction concerns, timing, and budgets so that you can use reliable information to make these very big decisions and plan accordingly. But with ever-changing costs, it is difficult to anticipate everything … .
The Bright Side
All that being said, 2022 is an exciting time to be building a custom home, especially in the Asheville area. The influx of new residents brings a fresh perspective on design styles. Yes, there will likely be challenges based on budget, timing, and availability of materials, but our goal is to keep it moving forward and deliver an end result that will leave you delighted. Coming up with creative solutions is not something I ever tire of, so when a project requires a change in some detailing due to the aforementioned issues, we are up for the task. A recent example involves a porch structure for one of our clients. We initially designed the structure using 10'x10' timbers that simply weren't available and would not be available for an extended time period while the house was under construction. We needed to come up with a different solution that would give us the substance we were looking for in the detailing. In the end, we opted for double 6'x6' columns that were placed closer together to create the desired visual mass. The project construction continued on schedule and the homeowners were enamored with the end result.
A Fresh Perspective
An unexpected lack of materials can be a source of frustration for everyone involved–homeowners, builders, subcontractors, and architects alike. In times like these, when shortages and challenges are the norm, everyone involved can benefit from turning that energy into fuel for creating a solution. As an architect, these unforeseen issues give me an opportunity to pivot and look at things from a different perspective. It keeps me fresh, nimble, and excited about projects as they evolve. So, while I don't know when prices are going to come down or when supply constraints will ease (two questions I am often asked), I am confident that we will continue to do beautiful work and provide the best service possible to our clients in the meantime. Ultimately, we always get to the place where the client is just as happy with their home when construction ends as they were when we finished the design. Armed with a can-do attitude and multiple sources of inspiration, we will continue to push ourselves to new heights to achieve this goal. I hope you'll join us.