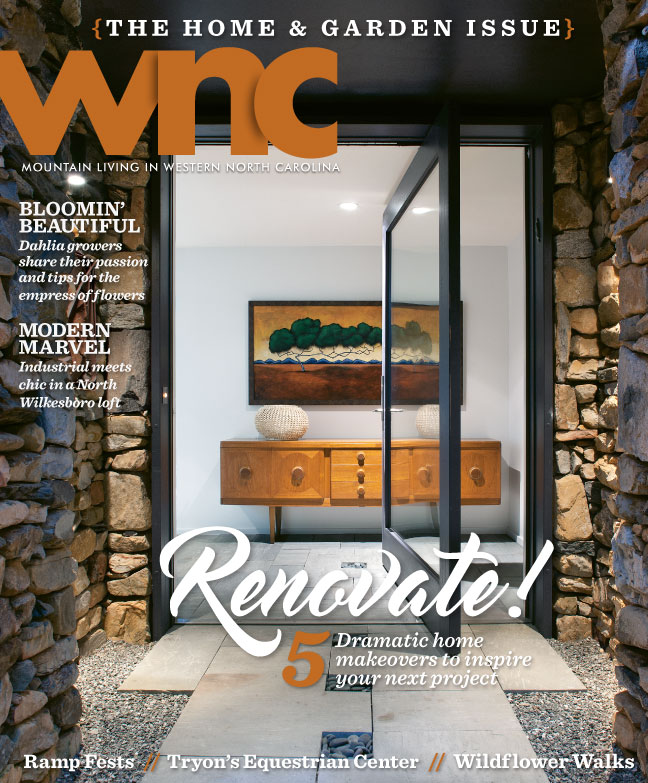 WNC Magazine: "Remarkable Revamps" featuring ACM Design Project
Fairy Tale Cottage
WRITER: Melissa Reardon
PHOTOGRAPHER: Heather Radford
ILLUSTRATOR: WNC Staff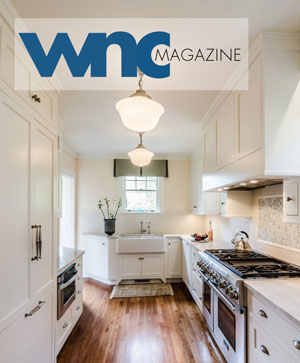 When architect Amy Conner-Murphy and her team from ACM Design took up the task of renovating the adorable North Asheville cottage of Doug and Wendy Banks, they gave it a fitting nickname: The Sleeping Beauty Project. "It was a diamond in the rough," says Conner-Murphy. "Every time we pulled back a layer, we were able to reveal the true nature of what that little home was supposed to be."
Noted for designing Asheville's Jackson Building, the region's first skyscraper, E.A. Jackson built the house for his daughter in 1925, replete with a rolled-edge roof and round-top door. Though the home had only two owners prior to the Bankses, it had slipped into a dreadful state and required extensive renovation, with the kitchen and bathrooms demanding the most attention. Given the home's historical significance and location in the nationally registered Grove Park Historic District, Conner-Murphy and the team were challenged to maintain the architectural integrity of the home while offering modern amenities and energy efficiency. They did that by updating the home's mechanical systems and keeping as many period details as possible. For example, windows were restored rather than replaced, and Shaker kitchen cabinetry and antique pewter hardware were chosen to reflect the period, lending a look that's as timeless as the home itself.
What they Did:
Redesigned the kitchen and breakfast nook to create a large galley kitchen with modern appointments and appliances.
The master bath was redesigned with period styling to accommodate a large shower and dual sink vanity.
The entire interior was renewed by refinishing the wood floors, repairing plaster, painting, and adding period-style lighting.
The exterior was refreshed with paint and copper gutters that are exact replicas of the originals.
The overgrown landscape was cleared and redesigned to open up the property and allow natural light into the home once again.
Get This Look
ACM Design
(828) 684-9884
www.acmdesignarchitects.com
Cabinetry & Countertops
Heritage Kitchens
www.heritagekit.com
Ceramic Tile Supplier
Crossville Tile & Stone
crossvilletileandstone.com
Ceramic Tile Installation
John Miller
(828) 316-9629
Window Treatments
InteriorDesign, Inc.
(828) 712-4494
Originally appeared in WNC Magazine, March 2016.