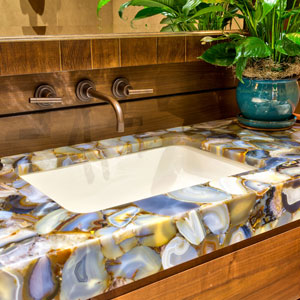 2018 Home Design Trends
What to expect in home design in 2018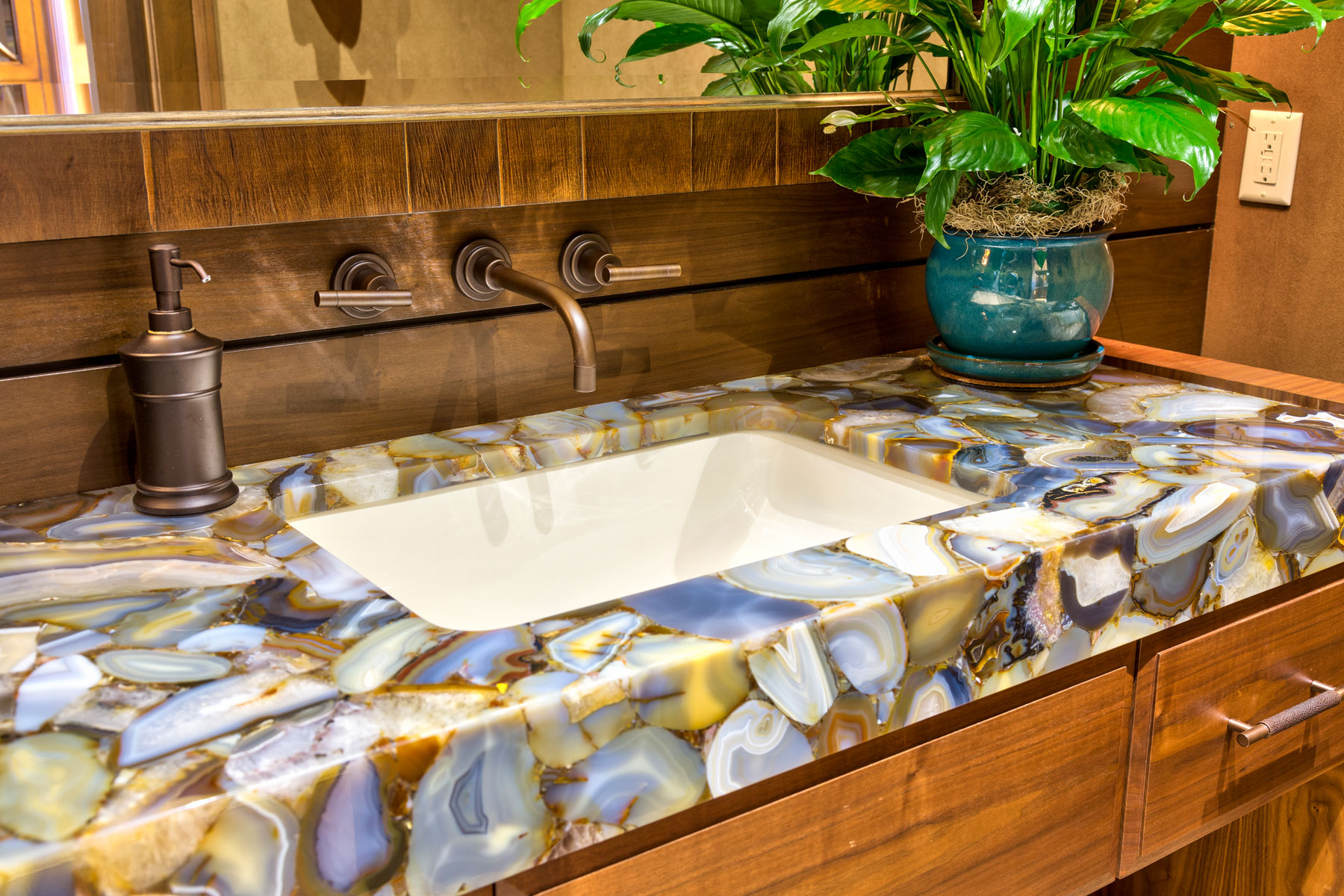 Each year we look ahead to what the coming year will hold in terms of design trends. As 2018 approaches, we've narrowed down a few of the top design elements to keep an eye out for when it comes to home design and interior decor.
Color Forecast: Grays have been all the rage and we predict this trend will continue, along with targeted additions of beiges and warmer hues. Designers are discovering that a skillful mix of these neutrals along with with pops of color, can bring life and vibrance to a space, while remaining very versatile.
Accent and Feature Walls: It seems that many design shows feature shiplap and reclaimed barnwood, but will this trend continue? For 2018, we anticipate that accent walls will continue to be popular, but in a way that creates a more refined look to the space. Accent walls in bedrooms and foyers are likely to showcase variations of shiplap and beadboard, and we may even see 3D walls, such as living walls, increasing in popularity.
Light Filled Rooms: When you look at homes that were built 30, or even 20 years ago, you will notice that windows and lighting were considered in a very different way than today. In 2018, we can expect bigger, brighter and more efficient windows and light fixtures. Windows are taking center stage in both larger units and overall larger expanses of glass in a wall to focus on bringing the outdoors inside. Both natural light and accent lighting play such an important part to how a room look and feels. Designers are putting more emphasis on accent lighting as an integral design element in home design.
Cozy Spaces: Our home is our retreat. Accordingly, homeowners are creating cozy rooms or spaces in their home that focus on relaxation. Whether it's a reading nook, window seat or built-in daybed, these cozy details will become the go-to spot for "staycationing" in our homes and leaving our worries behind.
Minimalist Design Makes its Mark: More and more homeowners are opting for less when it comes to furnishings, accessories and fixtures. "Less is more" design offers clean lines, streamlined functionality and openness of minimalist spaces. These spaces tend to feel more open and light-filled, all of which highlight the space rather than the "stuff."
Velvet & Suede:  One can often get a glimpse of upcoming trends in interior design by simply looking at fashion. We've seen an influx of velvet in clothing this fall, and designers are leaning towards incorporating velvet as well as suede into home furnishings. Velvet upholstered sofas and chairs are already taking center stage in home design and are readily available from furniture vendors.
What can we expect to rollover from 2017?
Artisan Accessories: These specialized, crafted pieces will remain in our homes, showcasing their one-of-a-kind uniqueness to the space.
Brass, Copper and Metallics: From faucets to light fixtures, we expect to see a multitude of metals throughout the home.
Natural Elements & Recycled Pieces: Wood stools, reclaimed mantels, concrete countertops and more are likely to stick around in 2018. It's hard to let go of these warm and inviting elements of home.
Wall coverings: It's not your mother's wallpaper, but more contemporary and adaptable wall coverings with a multitude of design choices, from metallics to digital print to geometric designs, are on the scene to create large scale focal points and texture. The best part? Many are easily removable!
Are you ready for what 2018 will bring when it comes to home design? If you have a space in need of renovation or are considering a new custom build home, let the professional design team at ACM Design help you design and create the home you've always wanted. Our timeless and beautiful homes focus on how you actually live in your home, as well as your particular design style and preferences. Contact us today to find out how a collaboration with ACM Design will take your home design ideas and develop a true work of art all your own. Call us at 828-684-9884 to get started.