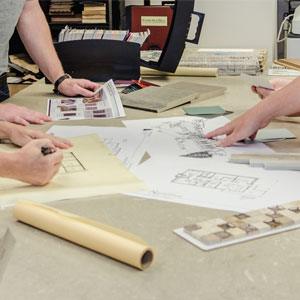 ACM Design Relocates Office
FOR IMMEDIATE RELEASE
CONTACTS: Amy Conner-Murphy, 828-684-9884, info@acmdesignarchitects.com
SUMMARY: Architecture firm relocates
TITLE: ACM Design moves to be near residential clients

Asheville, North Carolina; June 26, 2018 – ACM Design has moved from Ridgefield Boulevard to 103 Underwood Road, Suite F, in Fletcher, to be near Greater Asheville's design center. "We'll have more resources at our fingertips, we're closer to the Asheville Airport, and will be more accessible for our residential design projects, whether in North Carolina, South Carolina or Tennessee," says principal architect Amy Conner-Murphy.

The move aligns the firm with demographic trends, including the widely-reported population increase due to more people moving into the region. Conner-Murphy is accustomed to working with clients who are new to the area, sometimes even before they have relocated. Another growing trend, especially among millennials, is renovation of existing housing stock, which not only increases the resale value of the home itself but is also seen as good for neighborhood home values.

From garden to hearth, the award-winning team of architects and interior designers at ACM Design guide their clients on the journey of creating a dream home. Whether building a new home or renovating a current home, ACM Design works together with clients to design that special place for the family. More at acmdesignarchitects.com.