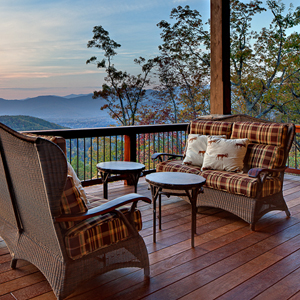 Buy, Build or Renovate…Now!
In today's world, we are flooded with news reports and articles describing the housing market as "struggling," "weak," and "dismal".  These words often bring about fear in the consumer, but the reality may be that this is one of the best times to buy.
Regardless of the current housing data, the truth is housing and land are very stable investments, with low risks when compared to other investments available. The housing market is currently offering great data to support the fact that the time to buy is now.
It's nothing new, we all know mortgage rates are at historic lows. These low rates can save homeowners thousands upon thousands of dollars in the long run. If you have ever thought of purchasing a home or land, start now before these rates climb. Another figure hitting record lows…housing prices. With a large supply on the market and relatively low demand, you, the home-buyer, have economics on your side. Home prices are down an astonishing 29% from their peak in 2006, and there are millions of properties on the market right now to choose from.
Every market is different when it comes to the housing outlook. Experts suggest looking at community growth and the cost of purchasing a house versus building new. Luckily we live in a beautiful area of the country that has made it through the housing crisis relatively well when compared to other regions. Regardless of whether you're looking to buy land to build a new home or to buy a home in need of renovation, consider working with a qualified residential architect. From home renovations and remodeling projects of all shapes and sizes, to custom homes designed around you, the ACM Design team is ready to help.
For more information on why now is the time to buy check out: Home Market's Misery May be Buy Sign by Chris Farrell