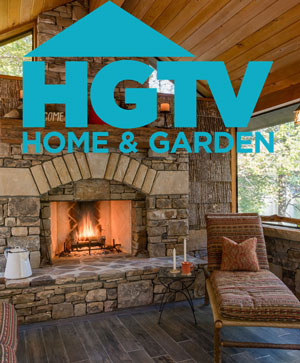 HGTV Features ACM Design Renovation in Lake Lure
10 Fireplaces You'll Want to Curl Up Next to This Fall
Photos by: Kevin Meechan
Fall is very, very distracting. Who wants to be at the office or running around from errand to errand when the weather is temperate, the pumpkin-spice desserts are begging to be made and, most importantly, there's a cozy, inviting fire just waiting for you to curl up next to? These 10 rooms each have a fireplace that will make you all the more eager to head home, grab a book and a blanket and stay on the couch all season long.
Home is Where the Hearth Is... If you're a rustic decor lover, fall is the time to let your most outdoorsy ambitions manifest in your interiors. Grab the plaid, pile up the wood and if you have any extra antlers, pine cones or cow hide, you know exactly what to do.
Amy Conner-Murphy, Architect & Founder
ACM Design Architecture & Interiors in Asheville, NC
This article originally appeared on the HGTV website,
"10 Fireplaces You'll Want to Curl Up Next to This Fall".