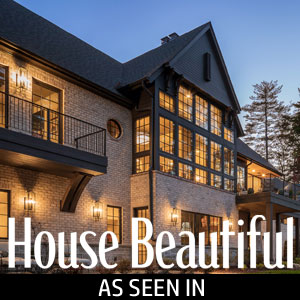 "Sensing Home"–As Seen in House Beautiful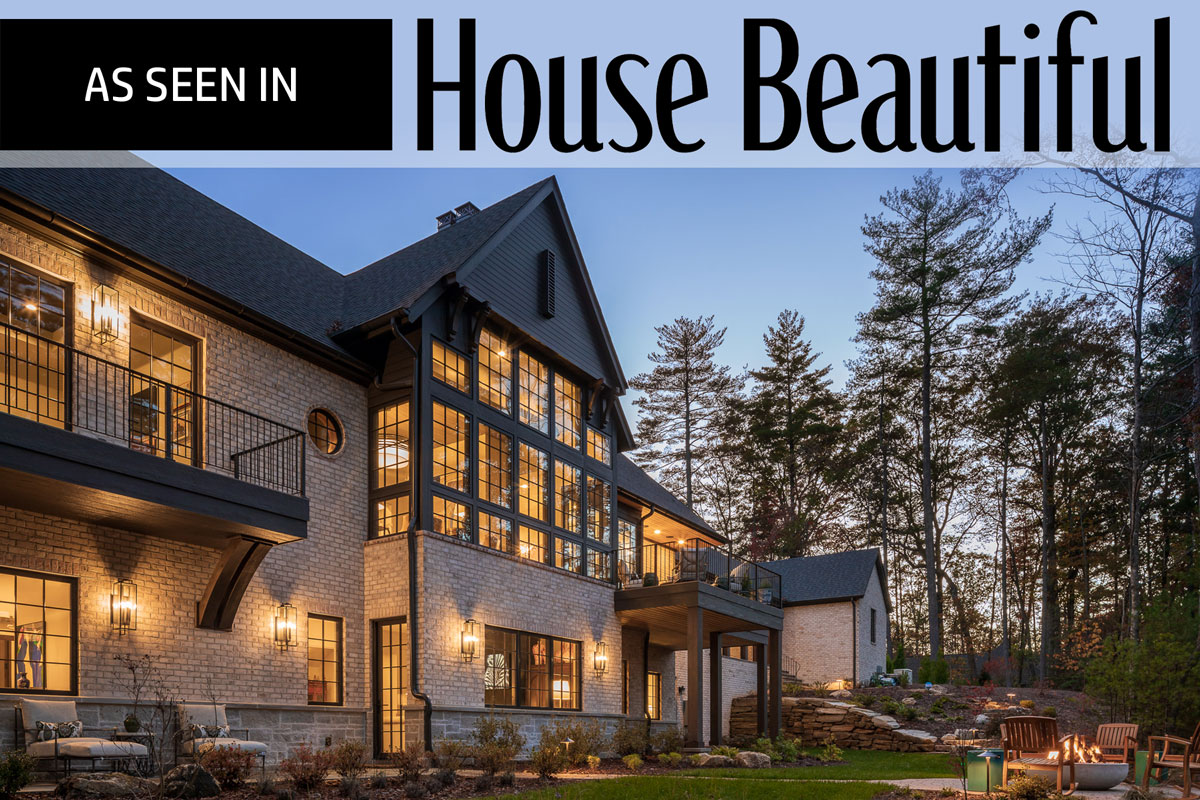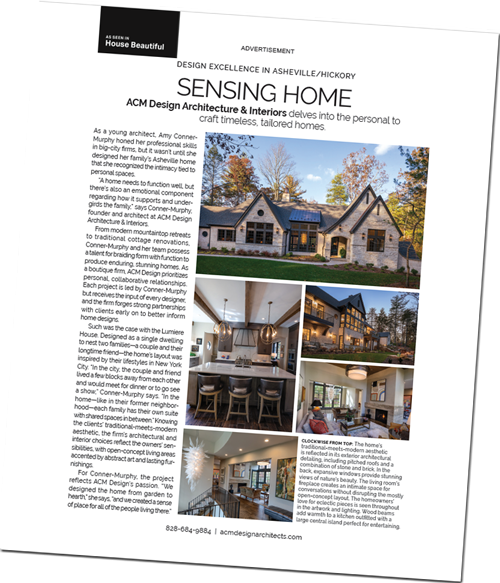 The following appeared in the June issue of House Beautiful Magazine. A profile of Amy Conner-Murphy and the recently completed Lumiere House project.
As a young architect, Amy Conner-Murphy honed her professional skills in big-city firms, but it wasn't until she designed her family's Asheville home that she recognized the intimacy tied to personal spaces.
A home needs to function well, but there's also an emotional component regarding how it supports and undergirds the family," says Conner-Murphy, founder and architect at ACM Design Architecture & Interiors
From modern mountaintop retreats to traditional cottage renovations, Conner-Murphy and her team possess a talent for braiding form with function to produce enduring, stunning homes. As a boutique firm, ACM Design prioritizes personal, collaborative relationships. Each project is led by Conner-Murphy but receives the input of every designer, and the firm forges strong partnerships with clients early on to better inform home designs.
Such was the case with the Lumiere House. Designed as a single dwelling to nest two families—a couple and their longtime friend—the home's layout was inspired by their lifestyles in New York City. "In the city, the couple and friend lived a few blocks away from each other and would meet for dinner or to go see a show," Conner-Murphy says. "In the home—like in their former neighborhood—each family has their own suite with shared spaces in between." Knowing the clients' traditional-meets-modern aesthetic, the firm's architectural and interior choices reflect the owners' sensibilities, with open-concept living areas accented by abstract art and lasting furnishings. For Conner-Murphy, the project reflects ACM Design's passion. "We designed the home from garden to hearth," she says, "and we created a sense of place for all of the people living there."
ACM Design Architecture & Interiors delves into the personal to craft timeless, tailored homes.