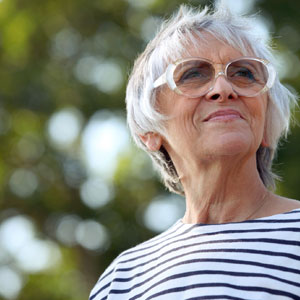 Aging in Place and Architectural Design
Often defined as the "ability to live in one's own home – wherever that might be – for as long as confidently and comfortably possible," the term "Aging in Place" will play a significant role in the lives of millions of people over the coming years. According to the US Census, there will be a 71% increase in the 60+ population from 2005 to 2020. This means that by 2020, an estimated almost 74 million people will be over the age of 60. As a result, the consumer marketplace has already started to evolve to meet the needs and demands of these buyers.
Architecture and interior design professionals are regularly called upon to transform existing homes or to design new homes that satisfy the needs of aging homeowners. With universal design ideas and products, it's becoming easier to custom design your home to meet the demands presented within every life stage. Innovative companies are developing products targeted towards the aging consumer from kitchen cabinet and countertop design, door handles more suited towards arthritic hands, shower and bath design for the aging, and more. As you begin thinking more about your future, take time to consider how your home's design will effect your future. At ACM Design we help you plan ahead, designing a home that encompasses your lifestyle now as well as make your life as comfortable as possible in the coming years. We help incorporate design principals that extend beyond level entries and open floor plans, but create innovative solutions to designing the home of your future dreams.  Your home is more than bricks and mortar, it's your refuge.  Why not make plans now to preserve your refuge for many years to come?