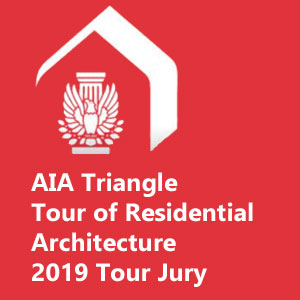 AIA Triangle Tour of Residential Homes Selects Amy Conner-Murphy to Jury Panel
Amy Conner-Murphy, Principal and Founder of ACM Design, based in Asheville, was recently selected to serve on the four-person Jury Panel for The American Institute of Architects (AIA) Triangle Tour of Residential Homes. The Tour showcases the area's most innovative designs, promotes public awareness and accessibility to architecture, and is held annually in the early fall, typically in September or October. The Jury Panel reviews the homes and selects those to be featured on the Tour. The Panel's discussion was held in late June 2019 and was moderated by J. Michael Welton, local writer, editor, and architecture critic. The event was registration-only, but was open to the public.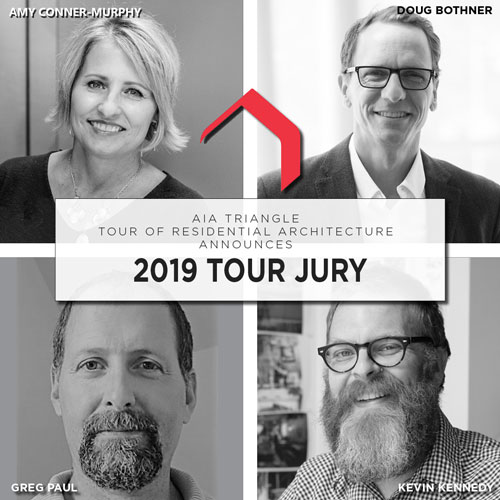 This year's jury was tasked with curating the Tour based on the residences submitted for consideration. We are excited about this new format as we strive to broaden the type of projects that are showcased on the Tour. We want to celebrate the many different ways that people live." —Chad Volk, Tour Director
The homes selected for the upcoming 10th Tour of Homes showcase architect-designed homes throughout the North Carolina Triangle region, which includes 11 counties and the metropolitan areas of Raleigh, Durham, Chapel Hill, and Henderson. The Tour presents the work of leading residential architects, contractors, and consultants of the Triangle. Tour guests will embark on self-guided tours and will see residential projects that vary in scale, scope, location, and style. The ticketed event highlights the diversity of the area's residential projects: urban infill, adaptive reuse, condominiums, historic preservation, new construction, renovations, and additions.
The panelists were chosen because of their expertise in residential design. They shared their experiences and perspectives regarding the relationship dynamics that exist between an architect and homeowner during the design and construction of residential projects. The panelists' understanding of design trends and their techniques for designing residential projects for different family types, lifestyle needs, and budgets were also discussed.
"What an honor it was to be selected to the Jury for the 2019 AIA Triangle Tour of Residential Homes. It was a privilege to work with such an esteemed group of fellow architects and an accomplished builder.

—Amy Conner-Murphy, Principal and Founder, ACM Design
The curated jury selected for the tour were:
-Amy Conner-Murphy, Principal of ACM Design, Asheville, NC
-Doug Bothner, Partner of Ziger|Snead, Baltimore, MD
-Greg Paul, Founder of Greg Paul Builders, Raleigh, NC
-Kevin Kennedy, Principal-in-Charge of Cluck Design Collaborative, Charlotte, NC.
The mission of the Residential Architecture Tour is to share the area's best residential designs with as many people as possible. Learn more about the upcoming tour at the AIA Triangle Tour website.