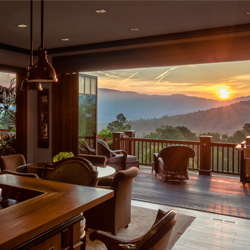 Best City to Live | Asheville, NC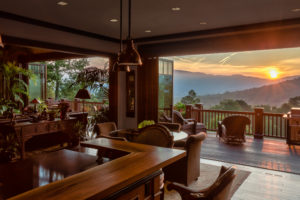 Asheville is constantly ranked as one of the best cities in which to live. If you are looking for a gated or other upscale community to call home in the Asheville area, the pros at ACM Design can help guide you every step of the way from the initial stages of planning, property evaluation and selection, to custom home design. For those who may have reservations about a particular property, we can accompany you to the property for an evaluation. We are experienced at working alongside homeowners at every stage of the purchase process.
Additionally, we are able to work closely with clients who have contracted with Realtors in order to identify the pros and cons of purchasing a specific property, provide qualifying information on renovations and the return on investment, as well as other financial aspects of any future transaction based on property characteristics and conditions. Having served the Western North Carolina area for many years, the team at ACM Design is well adept at identifying a customer's needs and the gauging the feasibility of their target project given a specific property or home.
ACM Design has years of experience designing high quality homes, affording us the knowledge and understanding of what it takes to design a home that fits the covenants and restrictions presented in many of the top communities in and around Asheville. We can help walk you through the process of designing your dream home, connecting with a reputable builder, building a home that reflects your lifestyle, and discovering the life that you have always wanted. It is our goal as a small, collaborative design firm to create well designed homes that are comfortable and beautiful, balanced with quality, longevity and environmental sensitivity.
Here are just a handful of the beautiful communities throughout Western North Carolina that we have experience working in:
Biltmore Forest
Grove Park
For more information about how ACM Design can help you with your next residential project, contact us at 828-684-9884 or email us at info@acmdesignarchitects.com