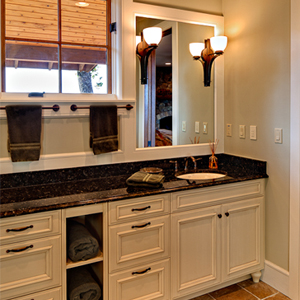 Your Custom Home & Smart Design
Our home is our retreat, a place to escape work, catch up at the dinner table with family, and to kick back our feet and relax. With green design all the rage, homeowners have reverted their attention from the "McMansion" mindset to achieving more efficient, "Green" homes, and they are turning to architects for guidance in the smart design of their home.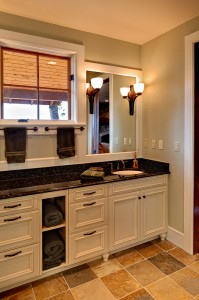 Historically, architects have been innovators in smart design. From smaller items such as thoughtful placements of light switches and electrical receptacles, windows and skylights, heating and air registers, and plumbing fixtures, to more impactful architectural and structural design decisions, architects clearly focus on more than meets the eye. A vital element of smart design is planning for the future; flexibility is priceless. Imagine your home as a space made to grow as you grow. By hiring an architect to help bring your vision and the future of your vision into one cohesive design, you can avoid many headaches down the road. Whether it's the type of structure, window and door placement, or other space considerations, architects can create your home design or renovation to take future life changes into consideration.
Finally, architects understand the importance of integrating green products and materials throughout your home, but also offer discernment about which green features garner the most impact, making "green" design even "smarter". Green products and features can help lower your energy and water consumption, improve indoor air quality, and ultimately save you money, not to mention making a positive contribution to a cleaner environment. Your architect can offer advice on blending green appliances, flooring, windows, furnishings, fixtures, construction materials with more traditional products to effectively decrease your carbon footprint and impact on the environment in ways that make sense for your budget.
Smart design is all about being resourceful, yet designing for sustainability.  It can, however, be an overwhelming undertaking to tackle alone. Hiring a qualified architect to assist you with your project will save you time, money and headaches. At ACM Design smart design is our focus no matter whether we are designing your custom home or creating a clever renovation to your existing home. Contact us today to find out how we can blend smart design and your lifestyle into your vision of home.