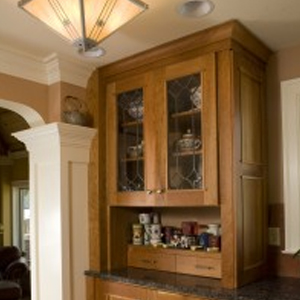 New Remodeling Trends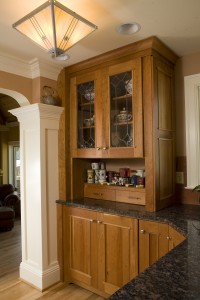 Economic changes to the housing market over recent years have resulted in an increase in home renovations.  Instead of buying a home, allowing it to appreciate and then selling it for a pricier new pad, home owners are finding that less costly home renovations overseen by a trusted home architect are ultimately better for their bottom line.
Planning to spend several more years in your existing home can be made much more accommodating by a kitchen overhaul, a master bath re-do or an attic conversion.  And don't forget about eco-friendly upgrades like energy efficient windows, appliances and insulation which may also qualify you for tax credits.
With renovations on the rise, what are some of the most popular and cost-effective upgrades?
Opening Up the Kitchen Area
Often older homes have boxed off or isolated kitchens, but taking down a dividing wall can cost as little as a couple thousand dollars and create a much more open floor plan.  With the popularity of open floor plans seemingly here to stay, if someday you do decide to sell, the open kitchen can help appease buyers.
Opting for Energy Efficient Appliances
Energy saving appliances are in such great demand these days, that prices are even comparable to energy wasting alternatives, plus energy efficient appliances will save you tons of money over time on utility costs.  Not to mention the possible tax credits you may qualify for.
Smaller is Better
While years past had homeowners opting for everything in bigger sizes, people are realizing that larger houses also mean higher utility and maintenance costs over time.  Smaller spaces with open floor plans can offer the same comfort for a fraction of the cost.  Many architects are even seeing a shift in how homeowners choose to renovate.  Instead of increasing the size of a room, owners are choosing to use the original footprint, only with a more open feel and layout.