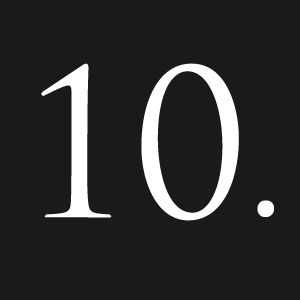 10 Things an Architect Does For You
One of the most common questions posed in the home design and build industry is "Why do I need to hire an architect?" Those who have previously worked with an architect understand firsthand the importance of retaining an architect to design a new home or renovation. For someone who is new to this idea, here's a list of the top ten reasons you should consider having an architect on your team.
WHAT A PROFESSIONAL ARCHITECT does for you…
1. Provide a wealth of knowledge. Architects have completed many years of education, passed licensing exams, and are required to take a minimum of 12 hours of continuing education yearly in order to maintain their license. They have been instructed in the areas of design and construction. Hiring an architect gives instant access to a wealth of knowledge and expertise.
2. Design for you. If you choose a stock plan, you're settling on a home that was designed for the masses. The plan may not account for your own family dynamics, your place in life, or your property. An architect can design a home that specifically meets your needs and that takes into account probable needs for the stages of your life in your home.
3. Offer Peace of Mind & Insurance. Most architects carry professional liability insurance. If you choose a non-insured designer and you run into problems, you may incur out-of-pocket expenses to deal with those problems.
4. Provides Project Administration. An architect acts as your proponent during construction by ensuring the intent of the plans and specifications are followed, and by reviewing draw requests and change orders.
5. Acts as Homeowner's Advocate. An architect conducts site visits, manages paperwork, coordinates some product orders, reviews finish installations, and much more. The architect takes over numerous responsibilities, so the homeowner doesn't have to.
6. Guide the Homeowner. Builders build what you tell them, so the architect is an important guide to introduce you to product choices, trends, and ways to save in the long run. Indecision causes delay. An architect is an experienced guide to show homeowners options and assist with making decisions efficiently.
7. Gather bids. An architect helps a homeowner collect bids from contractors or negotiate with a single contractor for a project. When you choose to work exclusively with a builder, if you are new to building a home, how do you know they are giving you the best cost to build your home? An architect works with many well-qualified professionals, so his/her recommendations can avoid the hassles of hiring unqualified individuals for your project.
8. Design with Topography and Landscape. Especially here in the mountains, a home must be designed with the topography in mind. A qualified architect can design a home that works well with the existing topography for structural integrity and cost efficiency.
9. Creates a Clear Vision. Going into a project without a clear vision will cause indecision, time delays, and problems as the project progresses. Planning is the key. Let an architect be your guide.
10. Opens Lines of Communication. An architect is more or less a "translator" between the homeowner and builder. Often homeowners get lost in the "archispeak" which causes information to get lost or overlooked. An architect deciphers what the client wants in terms the builder understands.