2019 Design Trends for Your Home
As 2019 approaches, will you be ready for the home design trends that are will take center stage in homes across the US? Each year at ACM Design, we research interior design and architectural styles and design trends with increasing popularity, along with a few design choices that could stay or go. To find out what 2019 has in store for homes in Western North Carolina and the rest of the country, keep reading . . .
Warm Neutrals
We don't foresee gray tones going away for a while. However, expect to see warmer variations of the gray palette to adorn walls, furniture and accents throughout the home. Gray is a terrific accent color or even as the main defining color for a room. Its compatibility with a plethora of other colors lends itself well to adapting styles and color schemes. Will you paint your walls gray in 2019? Give these Sherwin-Williams Gray/Greige colors a try. For a lighter palette, try Mindful Gray, Repose Gray, Useful Gray, Worldly Gray, Collonade Gray, or Agreeable Gray. For a deeper palette, consider Amazing Gray, Analytical Gray, Dorian Gray or Gauntlet Gray. Remember to consider the natural light in your room, understanding that north light will make colors appear "cooler" and south light will make colors appear "warmer."
Pops of Color
Gray won't steal the show in homes this coming year. Primaries and jewel tones are popping onto the home color scene, adding splashes of interest and warmth. These color tones are perfect to accentuate or complement unique art pieces, sculptures, pillows, rugs and other accessories.
Minimalism Continues
Homeowners are still decluttering their lives and their homes. By ridding our homes of unnecessary items, we create spaces that are more livable, comfortable and clean. This no-fuss style of living has carried over into home design with clean lines, muted colors and furniture and fixtures that are beautifully simple and functional. Homeowners are more selective about their furniture and accessory selections, choosing pieces that are meaningful and meant to last for years to come.
Wallpaper Comeback Still Going Strong
We may have said adieu to the wallpaper of the 80's, but over the past few years wallpaper has been reinvented and welcomed back into our homes. Trends to look for in 2019 include large florals, texture and faux textures, retro inspired and subtle modern patterns. What will you dress your walls with in 2019?
Not Your Mother's Kitchen Sink
Many fixtures of our homes are getting overhauled, sinks included. Many home designers are saying goodbye to the standard stainless kitchen sinks or white bowl bathroom sinks, instead opting for sinks made of stone, concrete, and bronze and copper metals. If your kitchen or bath are in need of an update, dream beyond your "mother's kitchen sink" and discover a world of fabulous new fixtures.
Light Fixtures that Shine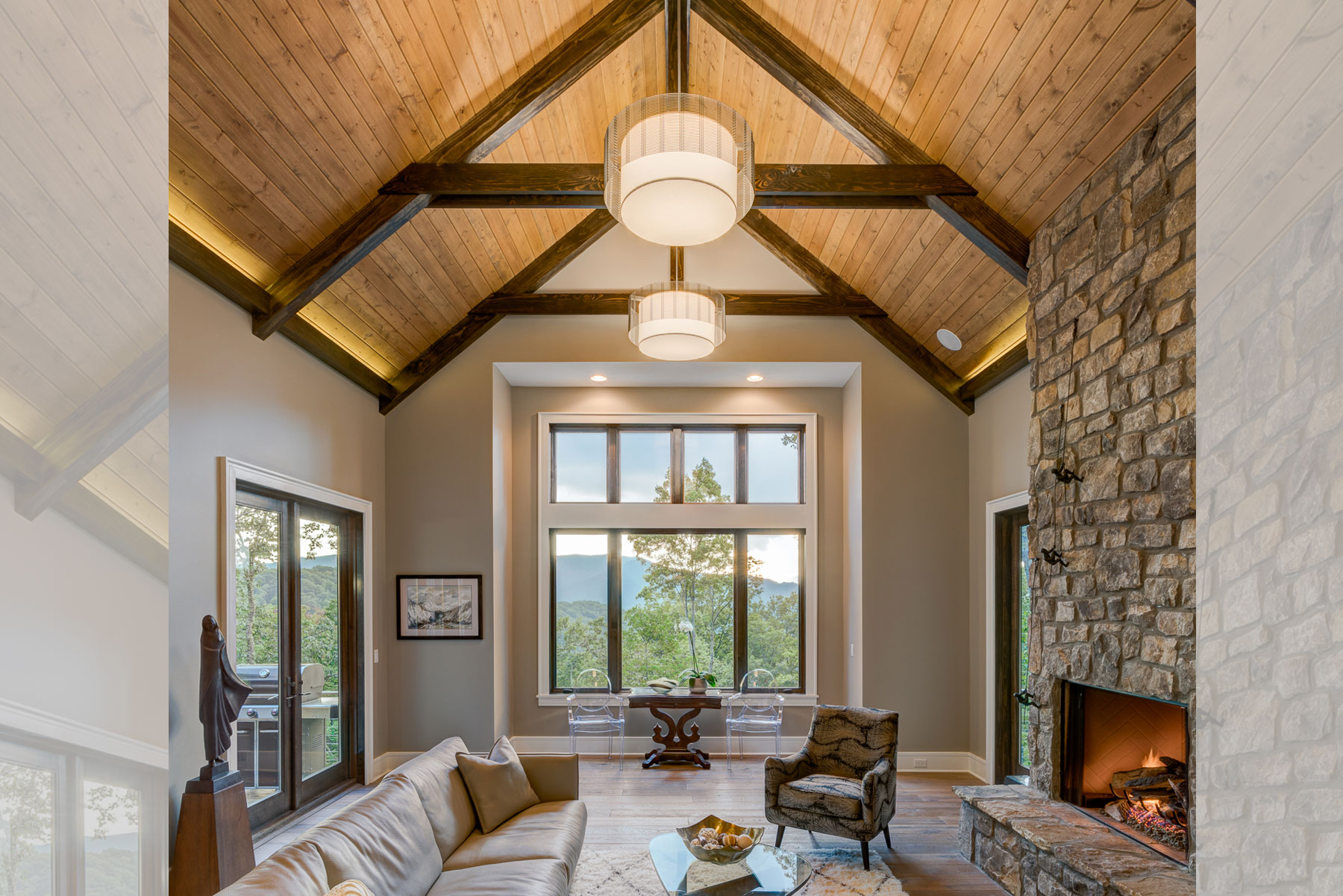 2019 may be the year to rethink lighting in your home when you consider it more than a functional fixture. Lighting as strong design element continues to "light the path" to new dramatic interiors. The lighting industry has the answer to any lighting dilemma, offering plenty of options for design styles, bulb types and more. Consider lighting as an easy way to update your spaces in 2019.
Other Design Elements that May Be on the Horizon…Keep your eye out for these trends!
Is Black Back? Black accent walls, black cabinets and black furniture may be making a comeback!
Acrylic Furniture? It's early on in the acrylic furniture scene, but some manufacturers are offering more acrylic options to add sparkle to your home interiors.
Light Wood Flooring? Keep an eye out for lighter tones of wood flooring for homes in 2019!
Fifth Wall Overhaul? Will 2019 be the year of statement ceilings? The fifth wall of our homes is often overlooked (or underlooked) as a design element, but this is changing as more designers incorporate texture and design details, like beams, coffered ceilings, wood plank ceilings, and paint or wallcovering to take your ceiling to new heights.
The pros at ACM Design can help you every step of the way with your new home design, interior design or renovation project. Take advantage of our extensive knowledge and many years of experience designing mountain and lake homes throughout the Western North Carolina and surrounding areas. Let us know how we can help you with your next home project! Call us at 828.684.9884 or email us here info@acmdesignarchitects.com