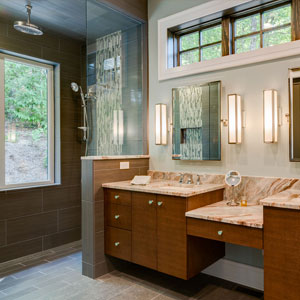 Baby Boomer Influence On Home Design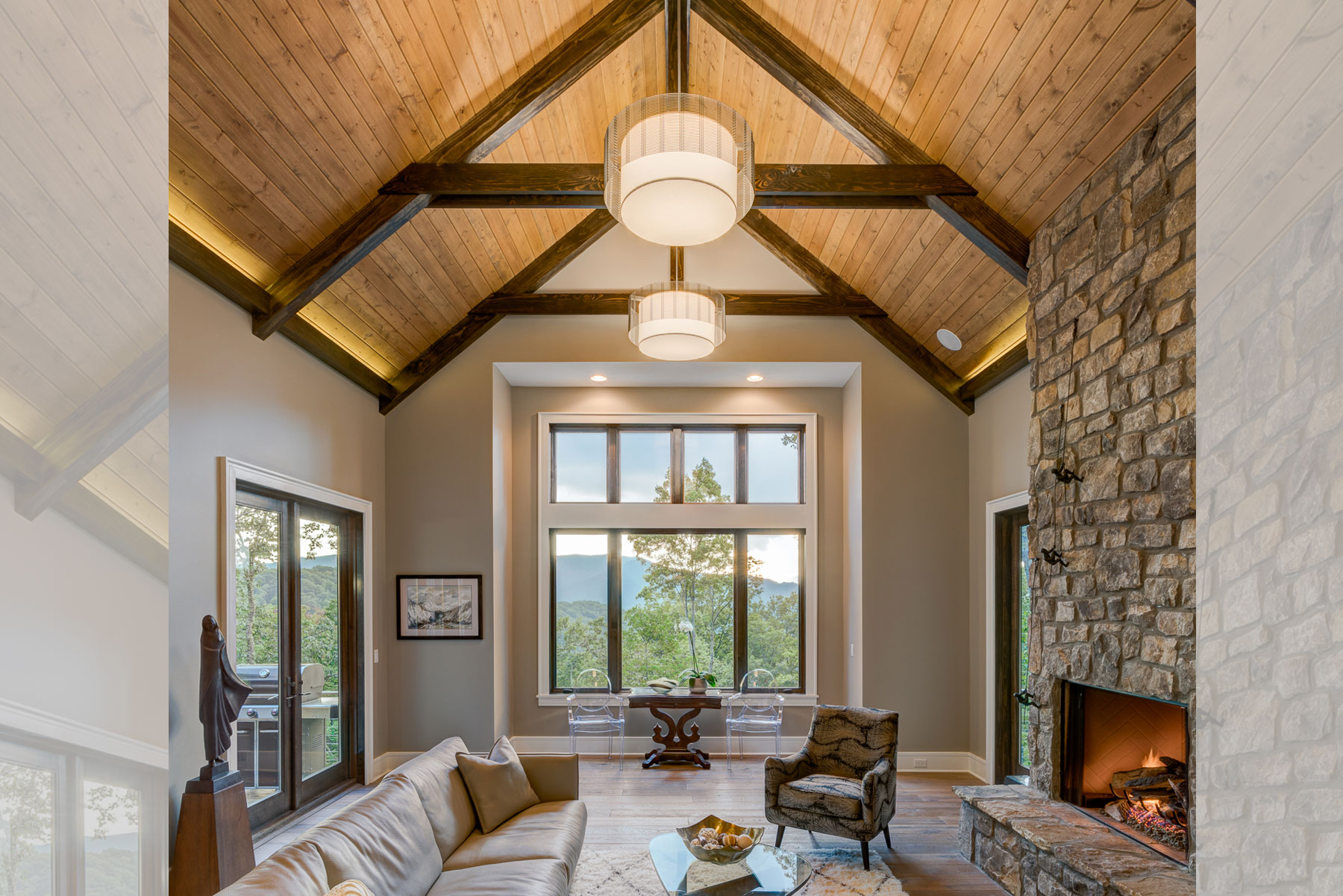 With a population of 75+ million homeowners, baby boomers command a strong influence on current home design. Like the millennial generation, they have specific lifestyle needs that can be incorporated in home design by architects, interior designers and builders alike. By analyzing current trends and predicting future needs, home design professionals can create homes for their clients that accommodate their lifestyle and needs for many years.
By asking pertinent questions, design professionals can positively affect current trends for home design that allows baby boomers to remain in their homes longer while gracefully aging in place.
One Level Living or Main Level Living Space, Master Bedroom & Laundry
Stairs gradually become more difficult to traverse as one ages, and baby boomers are planning early for these changes by opting for either one level living or main level living. By designing homes with the main living spaces, as well as master suite and laundry on the main level, homeowners will enjoy their homes and live safely in them longer.
Less Square Footage
When children finally leave the nest, baby boomers are left with a home too large for their daily needs. Not many homeowners want to clean and maintain a space that's too large, so they look for homes with less square footage. Smaller square footage does not mean opting for less quality. Baby boomers clearly want quality products and finishes like crown moulding, high end finishes, and beautifully styled details and design features.
Office Space
Many baby boomers are choosing to work past 65, but want to create a more flexible schedule by working from home. Having a home office allows them to enjoy some of the benefits of retirement while continuing to flex their professional minds.
Low Maintenance Homes
Home maintenance and lawn care are not high on the to-do lists of many homeowners. Most baby boomers want a maintenance free exterior for their home. By incorporating exterior materials that have a long life and selecting native plantings for the landscape, home maintenance is kept to a minimum. Many homeowners select communities that include exterior and lawn maintenance in the HOA fees.
Tech Savvy Homes
Remote controlled fans and lighting, surround sound, and smart home apps are just a few of the ways baby boomers like to integrate technology into their homes. They may opt for less square footage, but they often choose more when it comes to technology incorporated within their home.
Aging in Place
A strong focus on aging-in-place and universal design has helped baby boomers design and build homes that allow them to gracefully age in place. Utilizing larger rooms such as walk-in closet, large master bath with curbless shower, and large kitchens with workspaces help baby boomers stay longer in their current homes.
Overall, home design trends merge with the needs of baby boomers to create homes that are long lasting and beautiful. For more information on how ACM Design can help you custom design your next home or renovate your existing home, check out our Universal Design and Aging in Place section or contact us at info@acmdesignarchitects.com or call 828-684-9884.