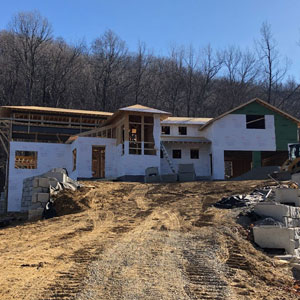 Black Mountain Modern Project Update
Talk About Views!
From the moment you step inside this rustic modern home, you not only enjoy expansive views, but you can envision our client's future family gatherings in the open space, yet feel the coziness and warmth for when it's just the two of them. The outdoor living space commands mega-views of the mountains and valleys as well, and the natural light from the clerestory is amazing. You can already see the home's distinctive design, style, and warmth radiating at this stage of construction, under the capable hands of Brock Builders.
Stay tuned for more pics of this incredible home in 2020!