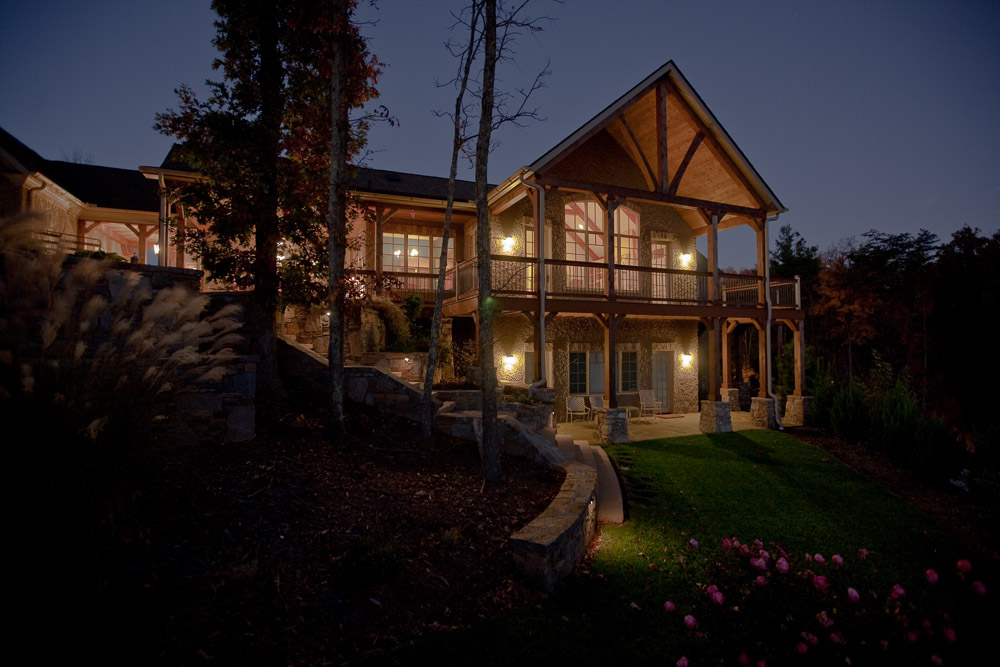 Building in the Mountains of Western North Carolina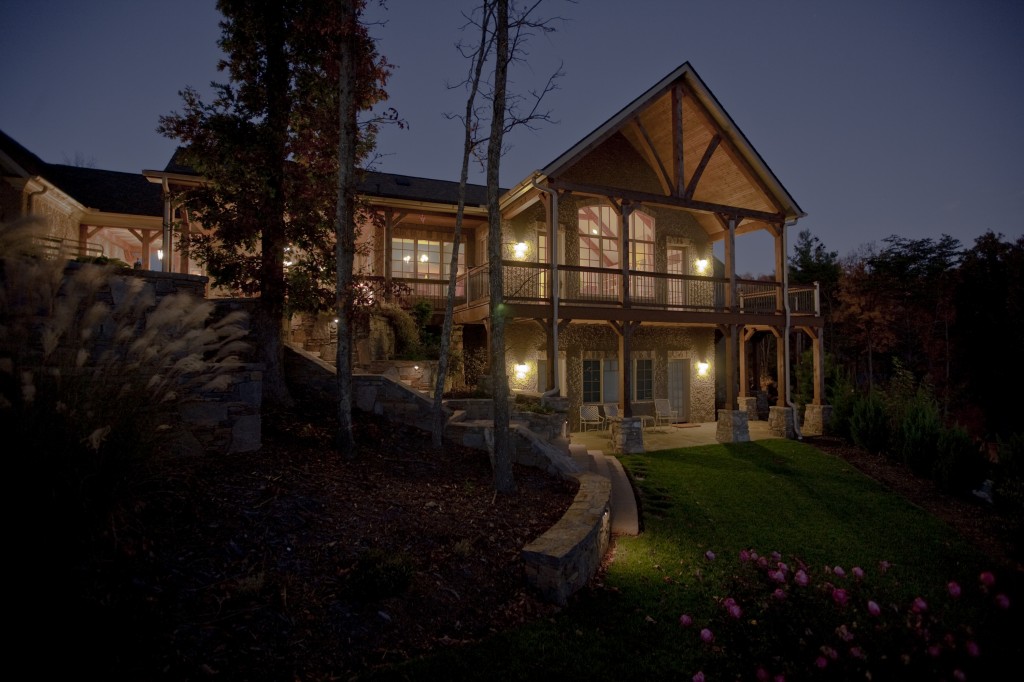 Asheville and the surrounding areas are well known for the beautiful mountains, but designing a home for the mountains of Western North Carolina presents many challenges when considering the elevation, terrain and environmental components of our area.  Site analysis is a preliminary step taken by architects to analyze the site slope, site orientation, sun angles, and access.  This outcome of the site analysis greatly affects how a home is designed to take full advantage of a particular property.
A common misconception is that one can purchase basic house plans to work on any lot, but in the mountains, these plans most often will require custom alterations to work for a specific piece of property. The modifications can become quite extensive, depending upon the conditions of the property.  The sloped terrain in the mountains requires many homes to be built on multiple levels and with daylight basements to overcome slope factors. It's likely your mountain property will require excavation to correctly prepare your lot for the home of your dreams.  Experienced assessment of a mountain site to minimize the amount of excavation is a critical first step in minimizing overall construction costs.
When designing a custom mountain home, it is important to hire an architect with a background in residential construction and experience designing for our mountain terrain and elevations. People are drawn to WNC for our fantastic mountain views, and often fall in love with a particular property because of that view.  View properties are generally priced at a premium, so it is wise to consult an experienced architect for a site consultation before your purchase.  This simple step could save many complications and excessive costs during the design and construction process.
Considering the solar orientation of a property and how that will affect the design and long-term maintenance of a home is also an important consideration in selecting a property for purchase. Taking full advantage of southern exposure is an excellent way for your home to reap the benefits of natural light and passive solar features. Understanding both summer and winter solar orientations of your property are important when designing certain details of your home, such as window placements and eave design.
Other important considerations in selecting a mountain property are the water and sewer sources. Is there access to public water or sewer? Or will drilling a well and installing a septic system be required? Many communities in Western North Carolina do not have access to city water and sewer.  Many times these utilities are handled individually by the property owner residents, but in some cases, the neighborhood provides access to private shared water and sewer resources for the homes in that development. If a well is present on a property available for purchase, it is prudent to consult a professional to assess the existing conditions to ensure sufficient water is available, prior to purchase of the property. Due to seasonal and climatic changes, the capacity of a well varies over time and occasionally requires additional work to ensure adequate service.
The team at ACM Design has many years of experience designing homes for the mountains of Asheville and Western North Carolina. We can help you from the early planning stages throughout the entire design and build process. Additionally, we'll help you choose a team of highly skilled and qualified professionals that will bring your dream home to life.