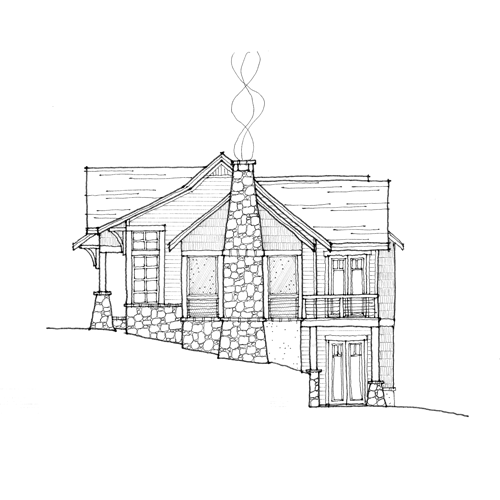 Dream Homes: Compact Luxury
When you hear the term "Dream Home," what comes to mind? Do you see a 10,000 square foot home? An extravagantly landscaped yard and gardens? A pool?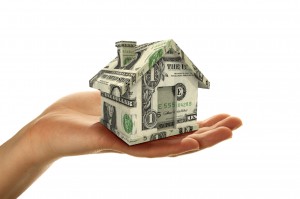 For many years the "American Dream Home" increased in size, but for the past few years, trends show that more Americans are opting for smaller, eco-friendly "Dream Homes." For a variety of reasons, downsizing is becoming an attractive option for many people designing custom homes. Whether they are recent empty nesters, retirees, or adventurers set on traveling, these homeowners are driving the trends for how architects and builders design and build "Dream Home" today.
The term "downsizing" often has negative connotations, relating to the recession impact on the housing market.  If one can get past that negative image, there is a brighter side to downsizing and how smaller custom homes are being designed to redefine the "American Dream Home."
Architect, Sarah Susanka, authored the "Not So Big House" in 2001 with several books to follow in this popular series.  The book was based on the premise that less is more, in terms of square footage, if the home is well designed.  The reduction of square footage offers more dollars to spend on creature comfort and details that make a home unique and personal.  It is interesting that the roots of this "new" trend began more than a decade ago.
With the growing segment of baby boomers entering retirement, current research indicates that the nature of retirement or second homes is adapting to the new lifestyles of homeowners. For example, recent empty nesters are faced with an abundance of space in their current homes that is no longer needed once their children strike out on their own.  Many empty nesters and retirees are healthy and opt for more active lifestyles which may not include upkeep and maintenance on a larger home.  As the people of this demographic age, they may find that it becomes more physically challenging to keep up with the maintenance a larger home requires.  So by and large, more and more empty nesters and retirees are opting for a smaller, more manageable home with smaller or natural yards. A rising group in this demographic includes the adventurers who want to spend much of their time traveling and do not want the hassle of managing a larger home from afar.
There is also a growing demographic, which defies age categories, that seeks to go "green" and reduce their carbon footprint. Downsizing is a reasonable first step, followed by efficient but comfortable architectural design and construction with eco-friendly materials and building practices.
Larger homes serve well for those families who need and utilize the space in their home and who are able manage the upkeep of the home, but as situations and lifestyles change, many homeowners leaning toward smaller homes that are efficiently designed to meet their needs.
This trend of downsizing informs how custom home design is evolving to match the desires of these homeowners.  This evolution is evident in many ways.
First and foremost, new custom homes are going greener. In a 2012 study by Yahoo Real Estate, 50% of respondents stated their dream home would have energy efficient or green features. Homeowners realize that decreasing their carbon footprint means decreasing the square footage.
Incorporating green materials and products, such as skylights and energy efficient appliances, assists with reducing the overall energy usage in a home, which results in lower energy costs over time.
More homes are being designed with the "family triangle" concept with an open floor plan between the kitchen, dining and great rooms. These areas act as the hub of the home where many people gather. As a result, open concept floor plans are gaining in popularity along with multifunctional spaces that can provide space for a variety of activities which cuts back on the number of rooms needed to satisfy the needs of a homeowner.
Planning for the future, or "aging in place," is a growing trend in the design of custom homes. Merging current needs with those of the future result in a home design that can accommodate your needs for many years to come. Making provisions for a future elevator, building framing suitable to add fixtures such as grab bars (whether now or in the future), and making doorways and hallways wide enough for a wheelchair to pass easily are just some of the features homeowners are seeking so their home will meet their needs over time.
Another rising trend in home design is incorporating a second Master Suite. This addition goes along with the "home within a home" concept as more homes are being inhabited by multiple generations. Whether the second Master Suite is used for an aging parent or a boomerang child, it adds another point of flexibility so the home can be adapted to our changing lifestyles and situations.
Efficient design does not stop in the home. It extends into the yard and exterior of the home. Planting native plants, opting for a more natural landscape by reducing the amount of grass, drops overall exterior maintenance of the home.
Clearly, whether it's for a need of less maintenance, a desire to go green, or a wish to simplify, the trend toward smaller, well-designed homes is here to stay.  However, that direction toward smaller does not mean giving up creature comforts or quality.  In fact, this trend is supporting and growing the concept of compact luxury.
Whether you are a recent empty nester or retiree, an adventurous traveler, or merely looking to design a greener home, the architects and designers at ACM Design can help design and decorate a home built around your lifestyle. For more information on how we can help, call us at 828-684-9884 or email us directly at info@acmdesign.net.