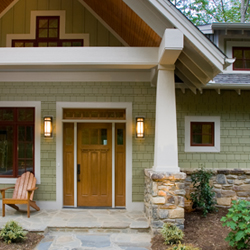 Exterior Paint Color Ideas
Choosing Exterior Paint Colors for Your Home
"What color should I paint my home?" is one of the most common, yet most difficult questions to answer for homeowners. However, choosing the exterior paint color for your home doesn't have to be a daunting task. Here at ACM Design, we are sharing some of our most popular custom home designs and highlighted the exterior paint selections for each. Selecting the right color can not only quickly boost your home's curb appeal but it can also add value from a sales perspective. Take a look at some of ACM Design's most popular home designs.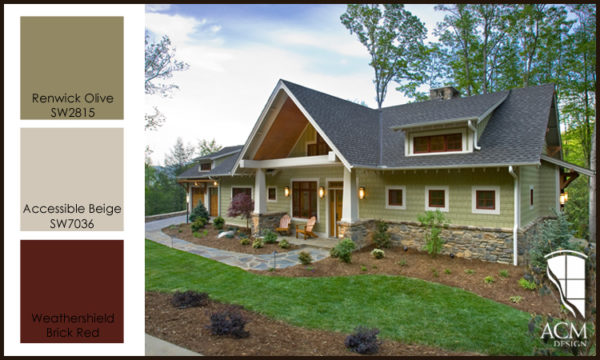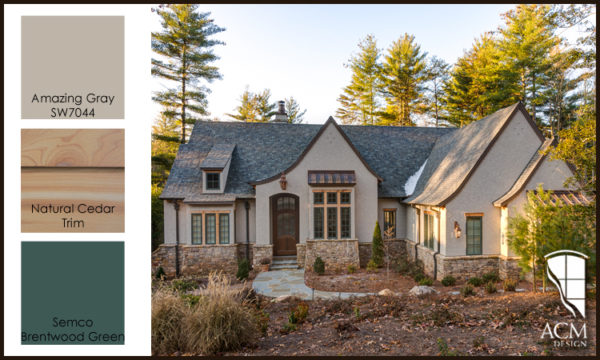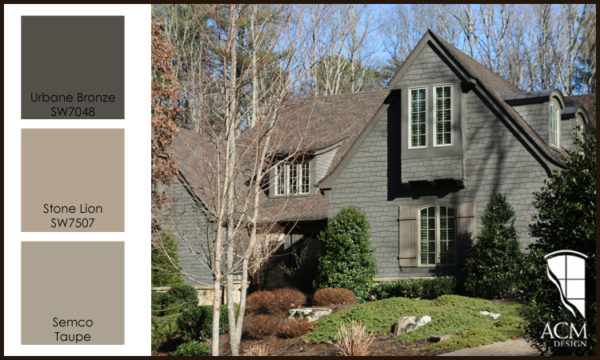 How to Select Your Home's Exterior Paint Color:
There are various factors that can come into play when determining an appropriate color palette for your home's exterior. First, consult your HOA rules and regulations to determine if any requirements or approvals apply to your home color palette before you begin selections. The HOA architectural/design committee may have certain color schemes or parameters for you to choose from. If no HOA approvals apply, you can move forward with a wide array of exterior paint selections. Consider the architectural style of your home and choose an appropriate color for that style. Location is a factor as well. Color palettes for homes on the coast can vary greatly to those for mountain homes. Also consider your roofing, shutters, stonework, etc. to coordinate a paint palette for body and trim colors. Take into account your surroundings, such as wooded or open areas, as well as being aware of neighboring homes. Your exterior color palette can blend in with the neighborhood and surroundings, but you can add a pop of color for window sashes or trim, such as the red windows on our Mountain Craftsman Style home.
As a final note, don't rely on paint chips to make your decision. Select a few choices and get actual samples painted on your home in larger sections, such as 2′ x 2′. Take time to look at the paint samples throughout the day to see how the colors vary with changing light before you make your final decision. For more ideas, check out our Exterior Paint Color idea board below.
The professionals at ACM Design are seasoned designers with many years of experience with custom home design and renovation. Call us today to get started on your home design project at 828-684-9884.