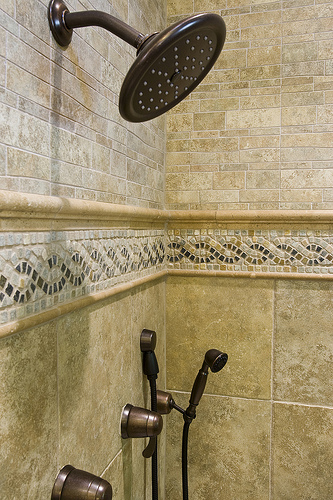 Four Green Plumbing Trends You Can't Ignore
While you have likely heard of Western North Carolina's HealthyBuilt Home Program, you may have missed the word on green plumbing, including new residential trends like WaterSense homes.
It's no secret that many people are incorporating green features in their new home design in every area of the house from the kitchen to the yard to the rooftops.  One area of the house you don't want to take fore granted, however, is the bathroom.
Plumbing fixtures are getting greener by the day and here are some green trends you may want to consider asking your home architect to incorporate into your home plans:
Lead-Free Faucets
Did you know that faucets and brass fittings that serve up your potable water can contain lead?  While California has already set legal regulations on lead content in potable pipes, you may want to make sure that lead doesn't make it into your water.
Solar Hot Water
With traditional solar hot water collectors being replaced with less expensive plastic models, water warmed by naturally by the sun is becoming a real possibility for most homeowners.
WaterSense Homes
Available in some new residential constructions, as a means of reducing the home's incoming water pressure, regulator valves are installed downstream of the home's water meter.
Greywater Systems
These systems can range from the use of dual-pipe technologies to water catchment systems.  Simply put, a greywater system takes water that has been uses within the home (excepting the toilets) and uses them for other purposes such as landscape irrigation.