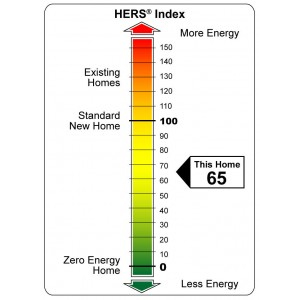 How Does Your Green Home Stack Up?
Green . . . Sustainable . . . Net Zero Home . . . Low Impact Building . . .
Energy Star . . . NC Healthy Built Home . . . LEED
We seem to be inundated with so much "green" lingo these days, it becomes difficult to know what is legitimate and what isn't.  At a recent "Designing for Impact" lecture, Melanie Moeller, with The Boggs Collective, defined sustainability as "the capacity to endure."  Simple and straightforward, this definition really sums it up.
Often for clients considering "green" home design, the process of reducing one's carbon footprint while maintaining aesthetics, can seem overwhelming.  Understanding the basics is essential, so you can make educated decisions about your own project that based upon your needs and criteria.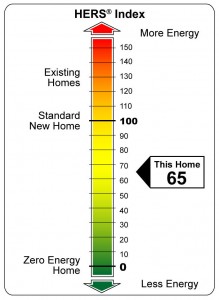 There are many online resources which outline the basics of green building.  As a place to start, you can find answers to 20 Common Green Building Questions at  http://www.greenbuildingadvisor.com/content/getting-started-green-building-primer-beginners
Green homes are rated according to the HERS Index, a scoring system established by the Residential Energy Services Network (RESNET).  A green home's HERS Index is obtained through an in-depth on-site inspection and analysis of your home by a RESNET rater.  The reference score is 100, where more energy efficient homes score lower and those that consume more energy score above 100.  The basic chart here shows the scoring scale.
If you are looking for ways to lower your home's energy consumption consider any of the following "green" building ideas.  And when building your own "green" home, consider working with an architect experienced in green design, like ACM Design Architects.
Recycled Products: Recycled decking, counter tops, tiles, carpets & rugs; renewable wood & engineered wood for flooring and construction materials
Spray Foam Insulation: Stops air and moisture infiltration
Efficient Heating/Water Solutions: Examples include gas fired on-demand water heaters, geothermal heat pump, programmable thermostats
Solar Harvesting: Solar Panels, Solatube & SolarStar skylights
Energy Star Appliances
Efficient Plumbing Fixtures: Low flow toilets, faucets & shower heads
Lighting: Energy efficient compact fluorescent and LED light bulbs, dimmer switches
Water Harvesting/Saving: Rainwater harvesting barrels and cisterns
Sealed Ducts & Air Infiltration System: Ensure appropriated flow of air and prevent leakage
Efficient Windows & Doors: Filter heat from sun, and decrease leakiness of house
Waterproofing: Foundation waterproofing systems with drainage mats, Good quality flashing around windows and doors to prevent moisture leakage
Eliminate Site Waste: Pre-cut studs and other materials cut down waste to landfill
Adhesives, Paints & Sealants: Low VOC, plus additives that resist mold growth
Roof Shingles: Shingles with Solar Reflective Index (SRI)
Use Products from Local Suppliers: Local stones, tiles, flooring, etc.
Water Efficiency in Landscaping: Native and drought resistant plants & efficient irrigation system
Central Vac System: To control dirt/pollutants in the home
Learn more about our friends at The Boggs Collective at www.boggscollective.com