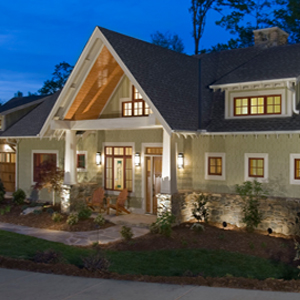 How to Approach Green Building Costs
Long-term savings make green home includes well worth the investment, but the initial costs can be as much as 10-30% higher than not-so eco-friendly alternatives.  Which makes working closely with your home architect in the planning and incorporation of these features essential to saving energy and money over time.
Start at the Beginning
At ACM Design, we sit down with our clients to carefully weigh costs and benefits.  This process will help to determine which investments are in your best interest today, in order to save money year after year.  Working together to incorporate green home features from the beginning of your home design process is also more cost effective.  Adding these same includes after-the-fact can incur much greater costs.
Avoid Replacement Costs
ACM Design can also help advise you on which green home features will not only save money on your monthly utility bills, but also save you money down the line.  For instance, air handlers and duct work in conditioned spaces can double the life of your heating and cooling system, thus helping to avoid pricey replacement costs.
Take Advantage of Tax Credits
One more way to save money on green includes is by taking advantage of energy tax credits.  By maximizing tax credit eligibility, you may get thousands of dollars back on your initial investment.
No matter the level of eco-friendliness you are considering for your home, by working through the process with your home architect, you are guaranteed a better return on your investment.