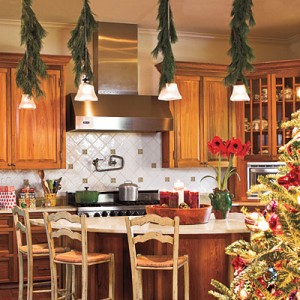 Last Minute Decorating Ideas for Your Holiday Weekend
Decorating for the holidays is a great opportunity to showcase or highlight the architecture features of your home. As the holiday weekend nears, we wanted to take a moment to showcase some of the top ways to decorate your home this season so guests can not only marvel at your great sense of style but at your home's beautiful architecture.
You want your home to maintain its identity and your own personality, so stay true to the style of the home as well as the interior design and decor of your home.
The top areas of your home to highlight the architectural features and interior design elements are: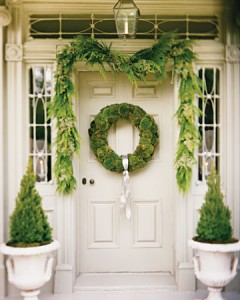 1-The Front Door: Show your guests a true "Welcome" with a beautifully decorated front door that not only shows your holiday spirit but highlights your front door at the same time. From wreaths, to garland to other decorations such as photo frames and wooden letters, these items are a great way to complement your front door and introduce the decor that encompasses your home
*Photo from MarthaStewart.com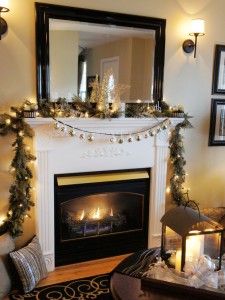 2-Your Mantel: A great architectural feature of many homes is the fireplace mantel. Show off your own mantel by adding a wide arrangement of decorations that match your home's interior decor as well as your Christmas tree. Using candles, mirrors, ornaments, lights, plants/flowers, Christmas cards, and of course the traditional stockings will impress your guests and bring attention to your mantel at the same time.
*Photo from HGTV.com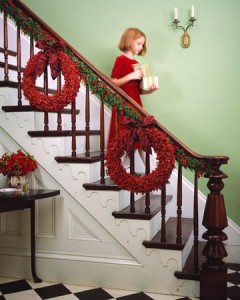 3-Stair Railing: Don't overlook the stair railing of your home. Several ways to add sparkle to the stairs is by draping greenery and garland, adding bows and ribbon, or by hanging stockings or pinecones. The stairs are a dominant design feature of your home, so don't forget to spruce it up as well.
*Photo from MarthaStewart.com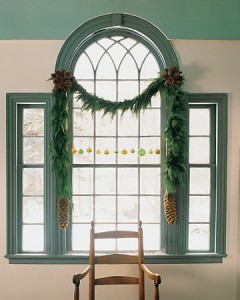 4-Windows: Many people don't even think to decorate the interior windows of their home, but the windows are perfect for hanging garland, bows, lights and more. Show off your home's unique style by adorning your windows this year!
*Photo from MarthaStewart.com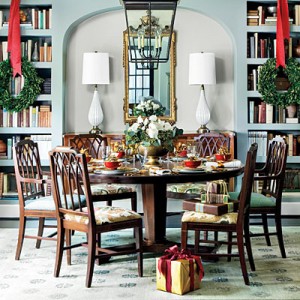 5-Bookshelves: Built-in or regular bookshelves shouldn't be overlooked either. Add garland or hang a wreath on them to spread the holiday cheer and your guests won't be disappointed.
*Photo from BHG.com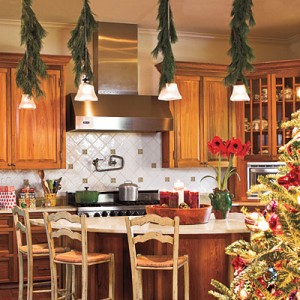 6-Pendant Lights: Another unique place to decorate is on pendant lights. Usually found in your kitchen and dining areas, pendant lights draped with garland will draw guests attention to the lights during those fabulous holiday parties.
*Photo from BHG.com
Just like you, your home has it's own personality and style. Showcase your home this holiday season by decorating the top architectural and design elements of your home.