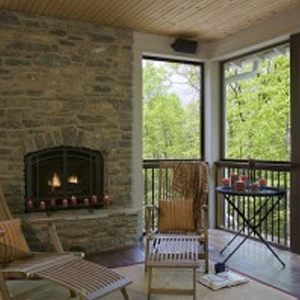 Outdoor Rooms Add Luxury and Comfort
One area of your new home you may not have thought to consult your home architect regarding is the outdoor space.  But imagine enjoying a beautiful WNC evening with friends or family while the aroma of a fresh baked pizza fills the air from a blazing, brick outdoor pizza oven.  Outdoor rooms are getting more attention than ever and the benefits are many.  Here are some popular styles of outdoor rooms that you may want to consider adding on to your new home.
Cooking Areas
There are many exciting ways to incorporate kitchen features into your outdoor space.  Popular choices include adding a full bar with a sink, refrigerator/freezer, ice maker and dishwasher.  Or you could go the more traditional route and incorporate a spacious built-in grill.  You can even have a custom brick pizza oven built in for cooking and producing warmth.
Living Space
While many homeowners are choosing eco-friendly natural stone built-in seating, outdoor furniture options are many.  Weatherproof couches, chairs and ottomans set warmly around a fire can create the comfort of indoors with the atmosphere of outdoors.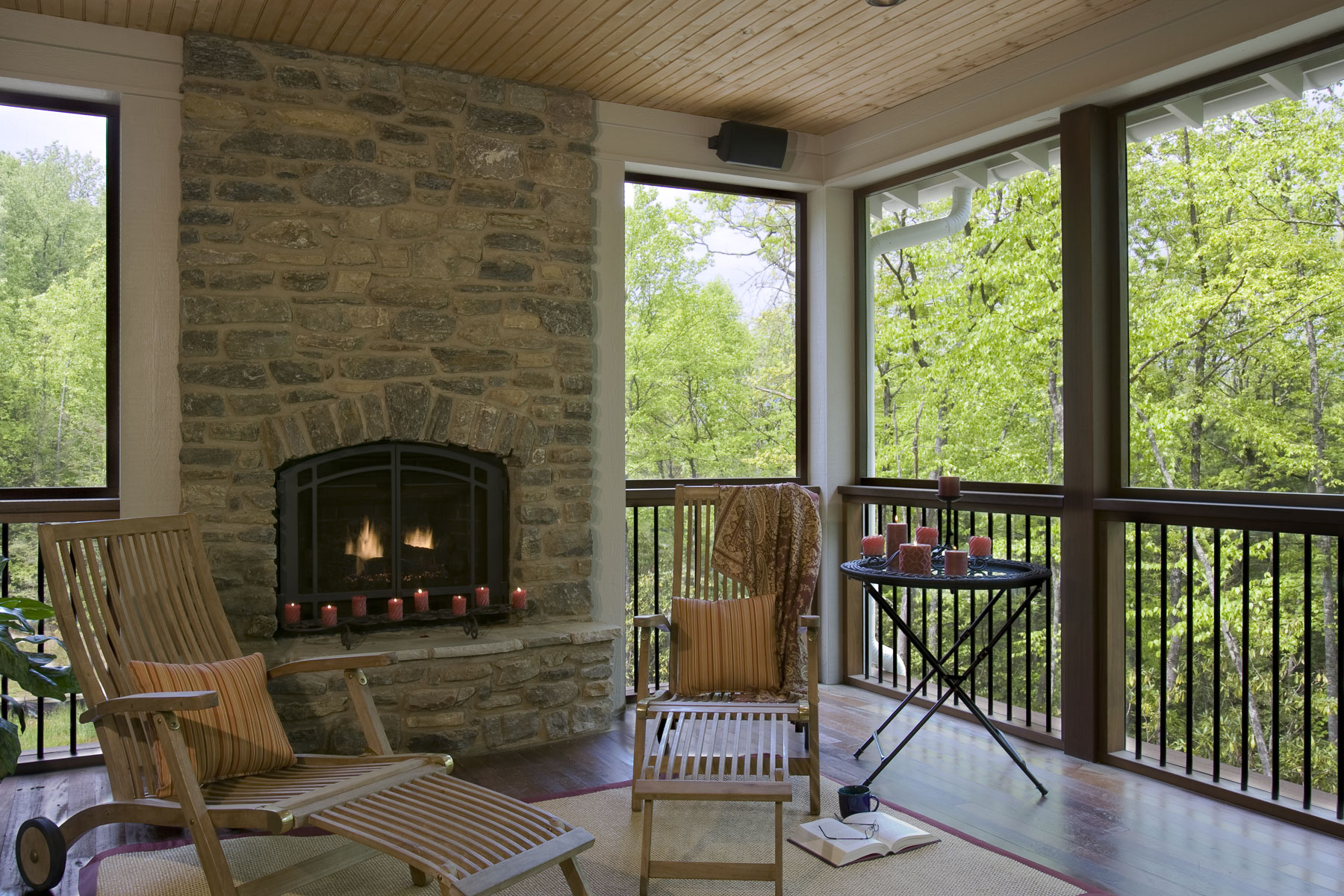 Landscaping
Think of the flowers, trees and shrubs as nature's décor.  Incorporating the right indigenous plants into your space is what will really make or break your outdoor room.
Drought-resistant native plants will cut down on maintenance time and costs, while also avoiding a sprinkler cycle drowning your dinner party.
At ACM Design we are familiar with the many landscapes and factors that go into planning the perfect outdoor space for your WNC home.  Please contact us if you would like to see what we can do to maximize the potential of your outdoor room.