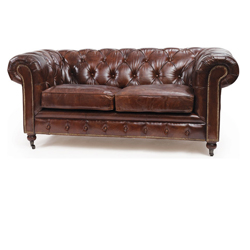 Picking Out Your Next Sofa…
….Do you know the lingo???
When it's time to replace your old worn sofa, do you know where to start? Many factors can affect which sofa you choose, from style to frame construction and even upholstery choices. Below are a few tips to help you get started.
First, know your budget and your "must-haves." Budget will inform options and prioritize choices, so you can avoid the disappointment of finding your dream couch then discovering it is outside your budget.
Second, measure your space to ensure the size sofa that will fit.
Next, take a moment to decide on the style of sofa that will work in your space. This makes shopping easier and faster since you can avoid sifting through sofas that don't match your preferred design style. Here's a quick guide to help you decide your direction:
Armless/Slipper Sofa: As the name states, there are no arms on this sofa.
Chesterfield: Rolled arms, tufted style with rolled arms and back.
Sectional: Multiple sections allow for different configurations, yet usually needs more space.
Camel Back Sofa: Formal style with rolled arms and curved/arched back without separate back cushions.
English Roll Arm Sofa: Low, curved arms with deep, loose seat that often has T-cushions.
Lawson Sofa: Low square shaped back with arms lower than the back.
Tuxedo Sofa: Straight arms the same height as the back of the sofa.
Bridgewater Sofa: Slightly rolled arms that are lower than the back, usually loose cushions, can have a skirted bottom.
When you've chosen the style of your future sofa, take a moment to learn about the construction of sofas and how the material choices can affect the longevity and comfort of your sofa. Take some time to read this great article by Good Housekeeping that outlines the main components of a sofa and what to look for:
http://www.goodhousekeeping.com/home/decorating-ideas/sofa-buying-may07
Here's a brief summary of what you should look for:
Frame Material: Soft wood (like Pine) tends to warp, so for more durable frames, look for hardwoods (oak, beech, ash, etc).
Joints: Look for joints connected by wooden dowels, wooden corner blocks, or metal brackets and screws. Avoid staples, nails and glue only.
Springs: Whether serpentine or eight-way hand tied springs, look for springs that are firm and close together. Without springs, the sofa will tend to be flimsy and unsupportive.
Fillings: Polyurethane, Polyester Fiber, High-Resilient foam, Goose and duck feather fillings and combinations of the above are all options. All have pros and cons depending on your personal comfort and budget.
Textiles: Durable fabric choices include cotton, microfiber and linen. Leather and wool are strong, yet expensive. Silk is fragile. Synthetic and natural blends tend to pill quickly. Avoid loose weaves since they snag easily.
Purchasing your next sofa may seem simple, but spending a little time to research and test out your prime sofa candidates will ensure that you find the right sofa for you that fits in your budget. At ACM Design, we are available to help you with both interior design projects as well as custom residential design. Contact us today to see how we can be a part of your next project at 828-684-6884.