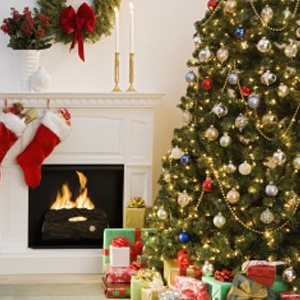 Tip of the Week: Renovating for a Holiday Ready Home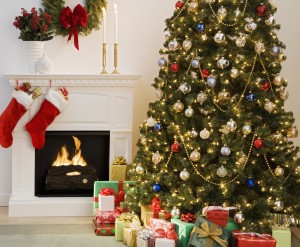 If this time last year you were considering a home remodel project and it still hasn't been checked off your list, you are not alone. Each year many homeowners start to notice fading paint, dying appliances or worn carpet just before the holiday season hits. This year, you can do something about those projects and awe your guests as they enter into your Holiday Ready Home.
Flooring: Take a look at your feet and if the carpet has had its better days then consider a few options. Invest in a good cleaning, install new carpet or even upgrade to wood flooring. There's nothing like new plush carpet or beautiful wood flooring to welcome guests.
Appliances: Holidays are filled with family dinners and parties with friends. Upgrading your kitchen appliances will be worth the investment long after the hours you spend in the kitchen cooking that perfectly glazed turkey. With so many appliances available, careful research to determine your needs is important and always consider energy savings with Energy Star appliances. Don't forget the laundry room, as this time of year offers great discounts on those appliances as well.
Entertainment: With a house full of loved ones, providing entertainment is a necessity. Upgrade that old TV to a larger flat panel television or even one of the new 3D televisions. If you have a space you've always wanted to convert to a more useful area, consider a media room. You can install a projection screen and even tie in your favorite video gaming system like the Wii to keep the family entertained for hours.
Bathroom Makeovers: If you're looking for a quick room makeover consider the bathroom first. It's a room most guests will visit, so upgrades will be noticed right away. The fasted and least expensive way to update a space is with new paint. A new mirror adds sparkle, especially when combined with a few holiday candles on the countertop. Installing a new faucet can add to that sparkle. If you are really ambitious, updating the cabinetry and countertops, or even the fixtures will completely change the space, a benefit you can enjoy all year long.
Don't Forget the Details: Patching the cracks, painting over the scuff marks, replacing tired accents and fixing those drips, squeaks and drafts are easy to overlook day to day, but when corrected make a world of difference by adding freshness and sparkle to a holiday home.