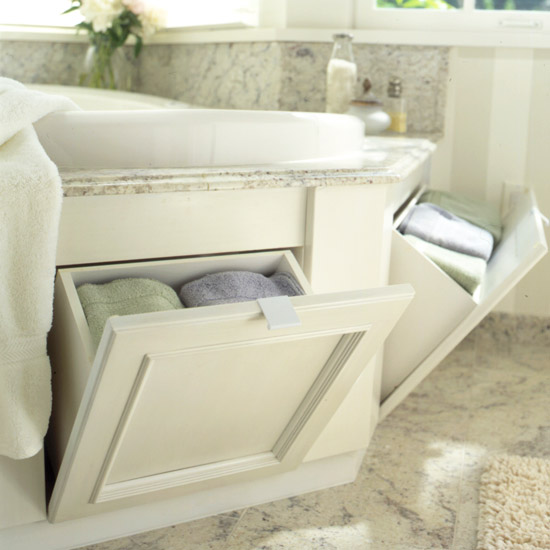 Smart Storage Solutions for Every Home
It seems that regardless of the square footage we have in our homes, we are constantly trying to find new places or ways to store our "stuff." With the internet's abundant supply of information, ideas and websites like Pinterest and Houzz, we have surfed the web to bring you some of the most creative storage solutions. See what you think!
For Hallway Storage, Try Recessed Shelving. These are Ikea CD shelves in Wall:

Recessed wall shelves work in the bathroom too!
Utilize every Square Inch: Pull out Storage in Tub Surround: Better Homes & Gardens
Pullout Drawers and Cabinets in the Kitchen Make Reaching those Spices & Pots and Pans a Breeze: Houzz

Under Stair Storage: Reaching beyond typical under stair storage: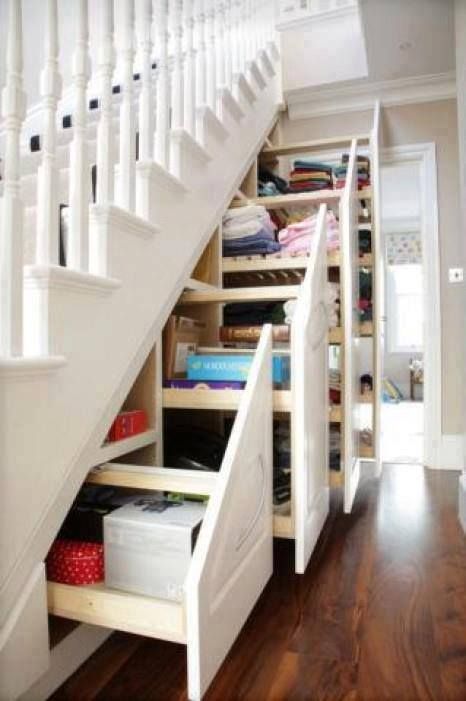 Found on Pinterest
For the Home Office: Pullout Desk & Hidden Storage that's Accessible:

Don't Forget the Garage (this is often where our accumulations are at their worst):


Found on Pinterest
If you're in need of more direction and great ideas for your next home project, give us a call or send an email at ACM Design 828-684-9884 or info@acmdesign.net. We'd love to speak with you about your renovation project or new construction design.