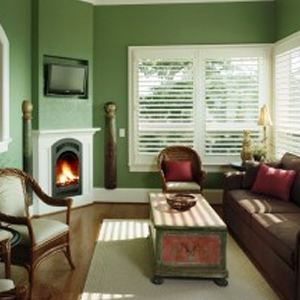 Sunroom Design Does More than Brighten a Room
Homebuyers are becoming more and more savvy when it comes to understanding the value of a good deal.  With the increased amount of foreclosed homes, many buyers are taking advantage of lower prices and spacious, private lots with mature trees in order to renovate a home to their satisfaction.  Home remodeling with a qualified architect provides a homeowner many of the same advantages as a custom home.
What might have been an unused room or patio in an existing home is the perfect opportunity to add a versatile space that brings the outdoors in.  In Asheville mountains, custom home design takes advantage of the natural landscape and views, and what better way to do it in an older home than by adding a sunroom?
Additions to an existing home typically add value and improve the quality of life for the homeowner, if the correct improvements are made and those improvements are designed and constructed well.  Hiring a professional to oversee any home remodeling project, especially when a new design is planned, is important.  An architect can provide value, not only by designing and drawing new sunroom plans, but by ensuring that the new design works well with the existing home.  Many factors must be considered, from the nuts and bolts of adding or replacing windows, matching existing materials, and dealing with existing electrical and heating and cooling systems, to the more aesthetic considerations of designing the addition, both interior and exterior, to blend with the existing home.
Should your home have a walkout basement, consider transforming it by adding French doors and floor-to-ceiling windows.  A dark library or study is another ideal room to renovate into a new, bright retreat.  Invite your natural surroundings and landscape indoors with a professionally designed sunroom.
Designing with light is an important element of interior design, and a sunroom allows you to do just that.  With sunroom design, the windows and natural light are the most important elements in the entire room.  If the home already has a space you plan to use, be sure to carefully research and consider the options available before installing new windows.  Double-pane, insulating windows are the best choice for energy efficiency, especially in areas like Asheville which experience relatively hot temperatures in summer and quite cold temperatures in winter.  This type of window provides its increased energy efficiency by using low-emission (low-e) coatings on the glass and argon gas between the panes of glass to limit heat transfer.  When building your sunroom, consider aluminum clad or fiberglass windows for the best in energy efficiency and less ongoing maintenance.  Architects can also assist in designing skylights in the sunroom and typically suggest heat-resistant, tempered safety glass as the best option for skylights.
Whether you prefer to use your new sunroom design as a place for casual meals or as a conservatory, imagine this new space as an oasis.  Furniture should be comfortable, lighter feeling, and like the paint colors for the room, should complement the natural surroundings outside.  Sunroom additions allow light to bathe the room and brighten other rooms of the house within close proximity, but thought should be given to light control and privacy based upon your particular conditions and needs.  Some prefer no window treatments or blinds at all while others prefer to incorporate those into the design.  Adding a small fountain and plants can further bring the outdoors in and create a comfortable haven where your family can relax year-round.