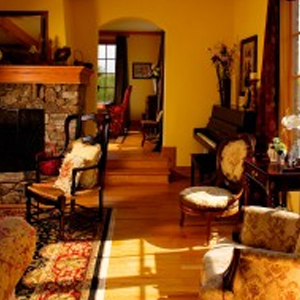 Top Choices in Eco-Friendly Flooring
Bamboo and cork flooring are very on trend, but is hardwood or linoleum a better eco-friendly choice for your new home or remodel?  You will want to consult your home architect for her extensive knowledge of design and experience in working these materials.
It is also important to familiarize yourself with some of the advantages to working with each of these eco-friendly flooring options.  While some will last longer, others may not be as green as you might imagine.
Popular Eco-Friendly Flooring Materials Include:
Bamboo is a very popular choice, but depending on your finished product it may not be as good for the planet as you think.  The speedy growing cycle of bamboo is around just five years, making it highly renewable.  But unless you're paying for pricier locally grown varieties, your "green" flooring will have to ship from native China.
You'll also want to consider that bamboo is actually quite soft in its raw form, and treated bamboo flooring can contain harsh chemicals.
Cork is a great low toxicity flooring choice, but its relatively soft and porous nature make it better for some rooms than others.  Putting down cork tiles with low VOC glue has in the past presented some problems, but recent varieties feature tongue and grooves for lasting installation.  On a greener note, cork is highly sustainable and rapidly renewing.
Linoleum is surprisingly, in its finished state, one of the most natural options available.  Despite its man-made appearance, this linseed oil derived material is actually a favorite amongst activists. Linoleum's high durability factor makes it a great choice for kitchens and bathrooms.
Natural wood floors are design favorite, and a competitive eco-friendly choice as long as they have the Forest Stewardship Council (FSC) seal of approval.  This seal means the wood has been harvested sustainably.  Plus in the realm of longevity, hardwoods outlast like no other, giving them serious green appeal.