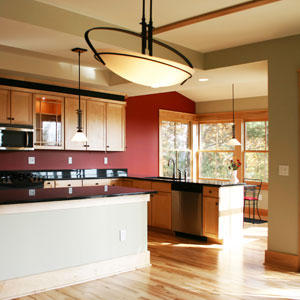 2014 Home Design Trends
Here are some of the design trends being forecast for 2014.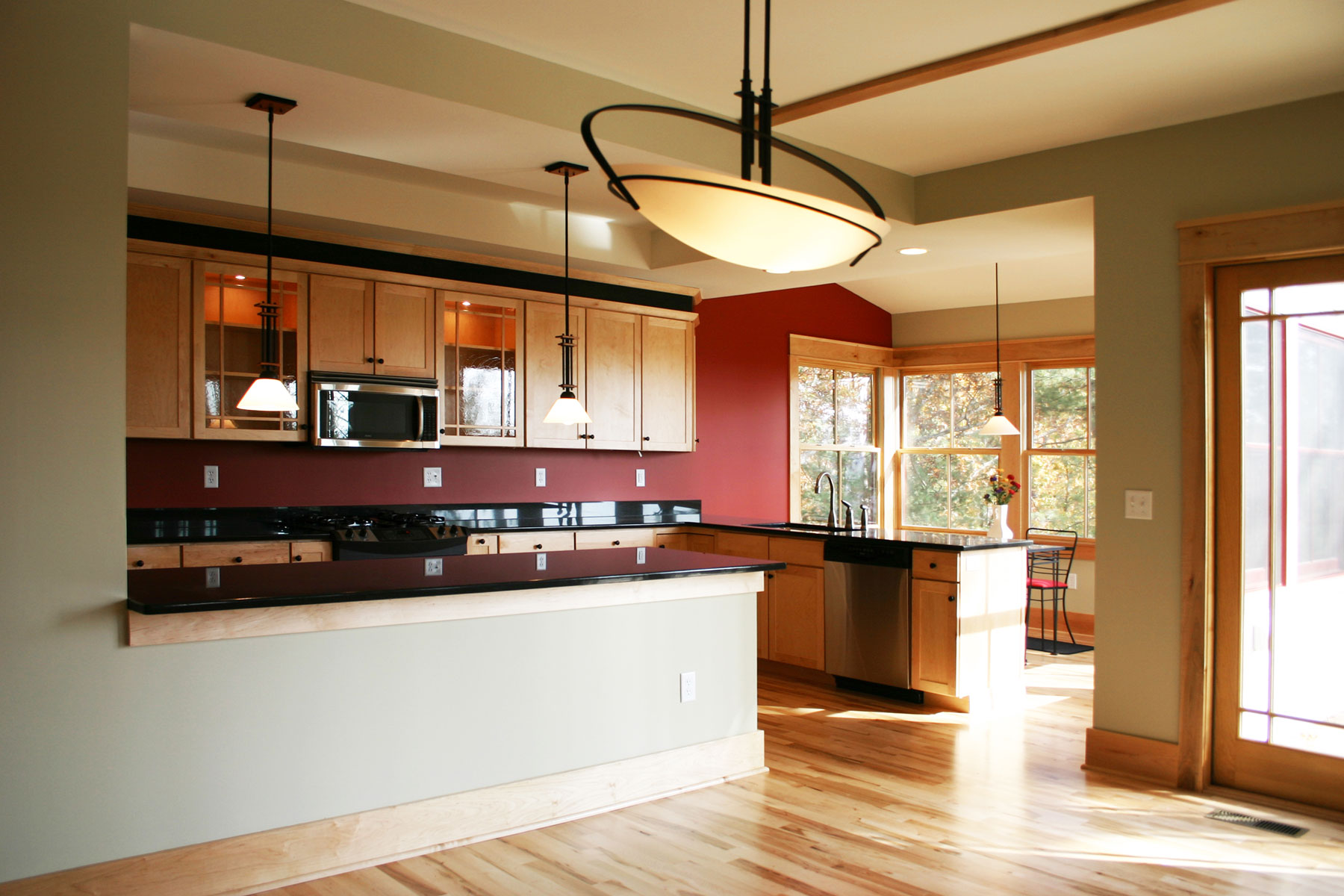 Colors Black and Jewel Tones: While gray was a big color in 2013, a new color is gaining popularity in 2014. Black is being utilized in various ways, not only to spruce up an interior space, but also to add a touch of modernization to the exterior of homes. In addition to black, rich, jewel-toned colors such as turquoise, emerald green, and amethyst add a vibrant, lush look to any space. When pairing these colors with the clean crisp colors such as white and even brown, black and jewel tones add dimension to and invigorate the space, large or small. 2014 will be a year where deep, saturated colors find their place in homes.
Interchangeable and Metallic Accessories: Instead of rehauling an entire space, homeowners are investing in the accessories. To begin, start with a neutral base, such as with wall color or an area rug, then incorporate pieces that are interchangeable, such as pillows, artwork, and other accessories. When the time comes to renew your space, simply replace the accessories with new ones, and the look and feel of the space will be completely revamped. The integration of elements with versatility create spaces that can easily transition from one look to another with relatively little effort or investment.
Smarter Homes: The trend continues to create homes that are more technologically advanced and connected. Garage doors, locks, lights, thermostats and much more can be accessed through smartphones and controlled remotely. These advances allow for greater control over your home, utility costs and security through a device you already own. Car makers have even started developing integrated devices that will allow users to access their home from within their vehicles. Other smart home features include charging stations and smart thermostats. This trend will only continue as smart home systems become smaller and more efficient, being incorporated throughout our life.
Wood Trends: Employing wood in design is coming to the forefront of home trends in 2014. In furniture design, lighter, honey woods are gaining popularity where dark woods once dominated. Common woods are oak and cherry and for some, mixing wood tones is an attractive option.  Even in the kitchen, the wood trend is obvious as butcher block is a popular choice for countertops.
Vintage and One-of-a-Kind Pieces: No more cookie cutter accessories here. The trend of purchasing "one-of-a-kind pieces" has built up over the past few years and now everyone is hopping on board. Antique markets and Etsy are popular marketplaces for those hoping to score a unique item for their home. Personalizing one's home is in and retailers are even taking note by offering limited runs of products rather than their traditional mass production approach for home decor and accessories.
Layering with Textures: Add warmth and timelessness to the design of your home through the use of various fabrics, metals, and woods. These textures add depth and visual interest to a space all while maintaining a cozy feel to the room. Some examples of textures in home design are: metal backsplashes in the kitchen, linen wall coverings, and faux fur throws. Many rustic and vintage pieces are becoming popular and are created from various woods, metals and fabrics.
If you're searching for an architecture and interior design professional to help with your next design project, contact ACM Design at 828-684-9884.