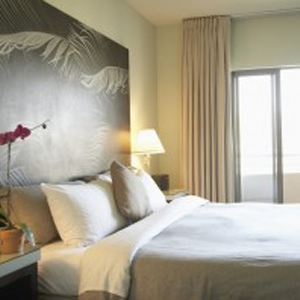 Reaping Inspiration from Resort Design
It's that time of year again…. when a vacation is long overdue and all we want to do is escape and relax. This year consider your vacation from a different perspective by drawing inspiration from your vacation spot for decorating your own home. Whether you are relaxing at a luxurious resort, quaint private home or even a streamlined ship, absorb your surroundings and take notice of what makes your accommodations so appealing.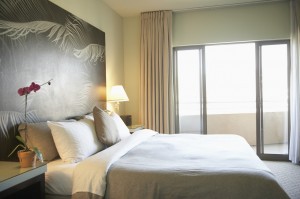 The interior design of deluxe accommodations are the result of a culmination of efforts by marketing, customer service, management and interior design professionals who understand the importance of how spaces look and feel to offer the utmost in relaxation and comfort. They know that their guest's first impression is driven by many factors, including the interior design and decor, which keeps the lodging industry on its toes when creating attractive spaces for guests to getaway.
Because of the great appeal in the resort industry's interiors, we think it's important to stress that homeowners can duplicate this type of design in their very own home. By taking a look at a few key areas, homeowners can wake up to a space that combines relaxation, tranquility and luxury.
So how can you duplicate the impression of resort interior design in your own dwelling?
1) Control the Clutter: Artwork, photos and knick knacks are fine, but control them. Allowing clutter to accumulate often leads to visual confusion and overstimulation by the plethora of personal belongings. Too much clutter can be a distraction away from the beautiful architecture and design of a space. Take note of the use of art and interior design decor used within a resort's space to create a mood, whether it is total relaxation or excitement.
2) A Striking Standout: Choose a signature piece for each room that stands out. Whether it's a show stopping chandelier, a dramatic headboard or a couture chair, selecting a signature piece will showcase your personal style and add a dramatic statement to your room. While on vacation, take time to see what signature pieces have been selected to stand out in that space. And remember, one well-selected signature piece is usually enough.
3) Indulge the Senses: 5 Star Resorts understand how to treat guests like royalty. Spending a little extra to invest in plush bath towels, and maybe even a baby soft bathrobe, will create a sense of luxury in your own bathroom. Stepping up to a higher thread count for your bed sheets can make just the difference for a great night's sleep. It's often the small changes that can make your bedroom and bathroom duplicate the grand luxuriousness present in the exclusive destinations.
4) Color, Textures & Light: Rich, monochromatic colors on your walls combined with the use of textures in fabrics and linens (think pillows, window coverings, rugs, etc.) will create a serene haven where you can truly relax. Allowing in natural light is a great way to open up a space and rejuvenate your spirits.
With these simple recommendations, it's easy for any homeowner to add some resort inspired design elements to their own homes and personal spaces within. During your own vacation, take a second to snap a couple photos to remind yourself of the details that you enjoyed most in your vacation space. A visual image makes it easier to reflect on your time away and become re-inspired.
ACM Design has many years of experience helping homeowners design the home they've been dreaming of. Our architecture, interior design, and outdoor living design services are client focused and centered around custom creations. For information on how we can help bring your dream to life, contact us at 828-684-9884 or visit us online at www.acmdesignarchitects.com.